National Business Development Manager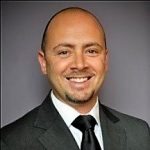 Trent joined Danihers Facility Management in February 2018 as our National Business Development Manager.
Trent is part of our senior management team and his objective is in the retention of our current contracts and focus on the growth of the business interstate.
Trent has over 12 years of industry experience from many sectors which include commercial cleaning, education, stadium, events and entertainment.
His wealth of experience spreads across all business functions starting from operations to the state manager level and now to the National Business Development Manager.
His wealth of knowledge is mainly in Facility Management sector.
Trent enjoys spending quality time with his wife and two children and he loves being surrounded with positive people. His drive to succeed derives from his wife and children and their everyday encouragement. He is a big believer in quality of life, which starts with enjoying what you do at work and then at home.
His mantra is leading without a title and taking on the day.