Business Development Manager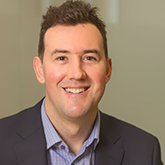 Tristan joined Danihers Facility Management in 2017 as our Business Development Manager. Despite this being his first foray into the facility services industry, Tristan brings many skills into his role that will make him a welcome inclusion to the Danihers Family.
After spending five years working in upper management roles for a leading Australian health club, Tristan acquired invaluable skills in customer service, KPI delivery, recruitment and training, mentorship, management of staff rosters and wages, OH&S training, and event planning.
At Danihers Facility Management, Tristan works closely with our General Manager and two Managing Directors to help determine the future business dealings of our company and to ensure the retention of current contracts.
In his spare time, Tristan enjoys traveling and has been fortunate to visit many countries! He is also a big fan of AFL, having played professionally with Essendon and Richmond Football Clubs.