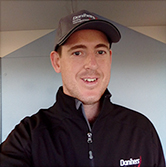 Say hello to Dillon Bonham our Maintenance Officer at Our Lady of Sacred Heart Bentleigh.
With more than 10 years of experience in a range of building and maintenance roles, Dillon's background includes work as a carpenter, roof tiler and machine operator.
In his role at OLSH Bentleigh, Dillon is part of a service driven team looking for continuous improvement in day-to-day maintenance and upkeep around the facility, set up and pack down of school events, as well as caring for grounds and gardens.
Dillon is a huge fan of the great outdoors and in his spare time he enjoys fishing, camping and spending time at our beautiful beaches.