Marketing, Communications and Sustainability Manager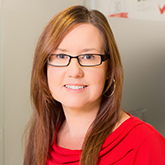 Lauren Andrews joined the Danihers team in 2013 as Marketing and Communications Manager and is currently driving Danihers' Marketing, Communications and Sustainability.
In this role, Lauren manages all marketing, communications, employee engagement, internal communication, community relations, sustainability, and change management.
Lauren's diverse experience across marketing and engagement includes strategic planning, stakeholder engagement, digital marketing, internal communications, issues and reputation management, branding, content management, community consultation, sponsorship programs, and event management.
Throughout her 22+ years in marketing, corporate affairs and strategic engagement, Lauren has strong experience developing and executing integrated communication strategies, managing change communications and driving strategic engagement projects.
When Lauren gets a spare moment, she loves to read a good book, catch up with friends and family, and travel to regional areas in her caravan.