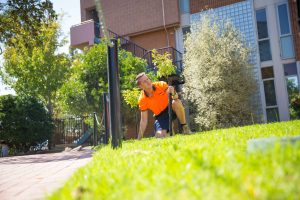 Do you ever need a helping hand on your site? Often the best way to meet the needs of your business is to hire flexible facility management staff.
Casual employees now make up 30% of the current working population, more than double that of the 1980s where only 12% of the workforce was casual employment. Labour hire has become an increasingly common way to fulfil staffing needs with experienced managers, labourers and tradespeople.
Why is labour hire the best solution for FM staffing at your site?
1. Agile and flexible
Modern businesses need to be nimble and respond to sudden changes. It is therefore essential that you have the flexibility to hire FM support staff when needed. Searching and hiring employees can prove timely and costly. Having access to a flexible workforce means you can respond to economic conditions without ongoing fixed costs, helping your business stay agile and efficient.
2. Focus on your core business
FM labour hire companies take care of every aspect of staffing from applicant screening to payroll, inductions, workplace health and safety, compliance and more. This frees your time to focus on your core business.
3. Manage peaks and troughs
A major benefit of hiring temporary FM support staff is that you get to align staff levels with your workload. It is more cost-effective to expand your team with support staff when the workload peaks.
4. Greater team retention
Bringing in temporary FM staff to alleviate workload peaks makes for a happier group of permanent staff who do not have to bear the brunt of extra work. Your core staff members are valuable assets and it's in your best interest to protect them from overwork and stress, so that they can continue to work at their peak all year round.
5. Specialised skills
If your business needs a specific set of skills or expert advice for a particular project, you can gain access to short term talent with niche FM skills. Once on board, temporary FM staff have the experience to hit the ground running.
6. Solution for absent staff
When employees are sick, their absence creates an unexpected labour gap and puts your business in a difficult situation. The negative effect of absent staff trickles down to productivity, deadlines and even customer service. An experienced staff member can be provided to your business without the compromise of knowledge and skills.
7. Adaptable, talented and willing to learn
By hiring temporary FM support staff, you get access to a wide pool of talented employees who are adaptable and willing to work hard to prove themselves. They have had the necessary experience, worked on similar sites and are eager to quickly learn the ropes.
8. Extensive training and protection for your business
FM support staff arrive on site with comprehensive training and development, while holding all the correct tickets and licenses necessary for their role.
Do you need a hand at your facility? Danihers provides a range of labour hire solutions and can help you get the right facility management people on your site. Contact us on 1300 559 409 to find out what we can do for you!
Sources:
www.buildings.com
www.ifma.org
You may also like:
Four big FM impacts in 2016