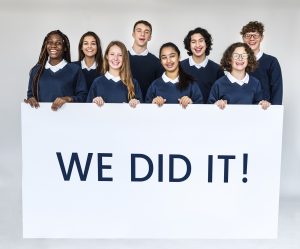 As graduation nears, school staff have the added worry of muck up days and pranks by Year 12 students.
While today's school leavers are more likely to dress up for a parade, take part in a charity fun run or play a sports match against their teachers, other ill-planned activities can escalate, putting student safety and school property at risk.
How do you rein in the high-jinx and help students prepare for a positive farewell to secondary school? See our six tips below:
Establish a new tradition or celebration
Provide structure – therefore less need for students to make their own fun.
Give students the responsibility to organise and run their final day in a respectful way
Provide adequate security and supervision, not only during the event but over the night before and the evening after
Negotiate with the students about what they can and can't do
Appeal to students' altruistic sides – teach them that they can make a positive contribution and have fun at the same time.
St Monica's College in Epping has been running a successful graduation day on their campus for almost 20 years without any mishaps.
Year 12 students from St Monica's College are allowed to have some fun – they can celebrate at an end of year Graduation Parade where they have the freedom to dress up and shoot water pistols in a controlled environment. They also have control over music at the Graduation Parade and their parents can come along to watch this milestone event on a big outdoor screen. After the parade, students enjoy a relaxing breakfast followed by a free day and Year 12 graduation in the afternoon.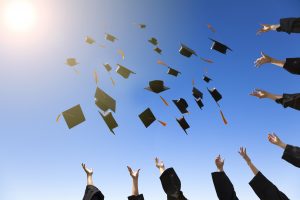 Arranging extra security is a key part of the planning process for the St Monica's team. St Monica's College Business Manager Graham Bell orders extra security for the night before the parade, the night after and all during the day.
"We make sure there is security staff on all gates and entrances at both campuses," Mr Bell said. "This ensures no shenanigans leading up to, during and after the day."
"Another important thing we did was scrap the term "Muck Up Day" and called it our Graduation Parade," Mr Bell said. "This helped to take the muck up connotation out of the event."
The consequences of mucking up – or coming up with an alternative plan – are also made very clear to students; bad behaviour means they will miss graduation. "If they cause any trouble in the morning then they aren't welcome back in the afternoon to graduate with their peers," Mr Bell said.
"We also have a few other checks in place – students have to do a test spray of the water pistols to show that they aren't filled with anything untoward."
End of Year 12 celebrations should be about having fun and celebrating respectfully – not about hurting others or getting into trouble. We hope all 2017 graduates stay safe and secure and make sure their last day of school is memorable for all the right reasons.  
Danihers Facility Management can manage security at your site 24/7 and also help with annual maintenance and auditing of CCTV and alarm monitoring systems.
We are also able to provide property and equipment audits right through to Essential Services Maintenance. If you need further information or advice about security at your facility, call 1300 559 409 or speak with your Client Services Manager to arrange a site visit.