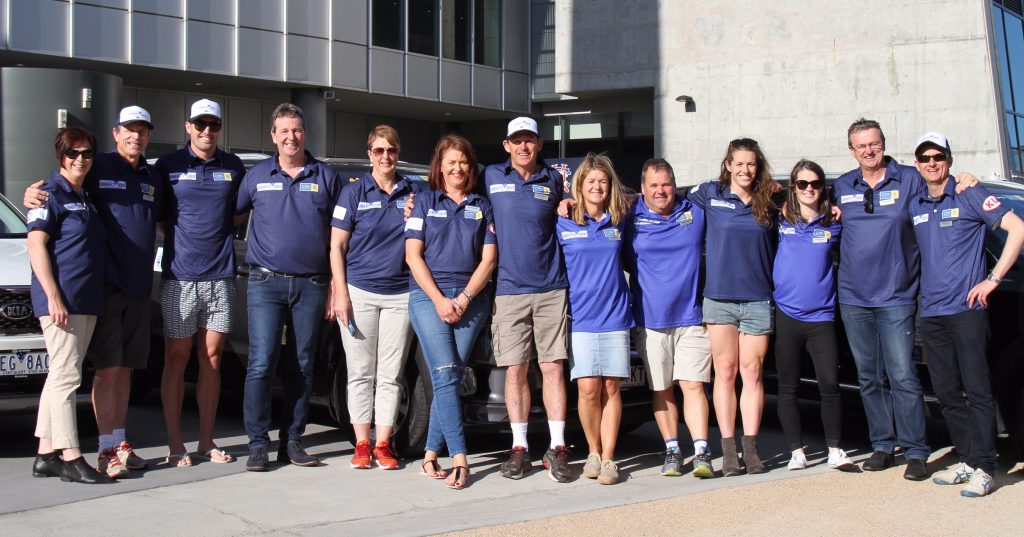 After several months of fundraising, my brothers, sisters and I are ready to head off on our second Danihers Drive!
The inaugural Daniher's Drive took place in 2015 – it was an absolute hoot with a lot of fun to be had on the party bus and a great chance to meet beautiful people along the way. Last year I travelled with Terry and Chris, and this year we're set to do it all again!
Teams taking part in this year's Daniher's Drive have already raised over $500,000 for vital MND research – what an incredible job! Neale is hoping to raise $700,000, so please support our fight against MND and donate here: https://curemnd.kindful.com/danihersdrive/danihers
The four-day drive will kick off tomorrow morning, starting at Bulleen and heading to Dinner Plain in the high country. We then head to Lakes Entrance, Sale and Cowes before culminating in Melbourne on Sunday afternoon.
Neale's keeping us very busy with a fundraising event at the Hotel High Plain at Dinner Plain tomorrow night, followed by an 'Olympic' themed sportsperson dinner on Friday at the Sale Memorial Hall. Saturday night we're pulling out our best 1920s threads for a roaring '20s night in San Remo – phew!!
I hope to give you all an update on our return, don't forget to pledge your support here: https://curemnd.kindful.com/danihersdrive/danihers
Just today, Neale and the team at Cure for MND Foundation announced that the money raised over the past 12 months will fund two clinical trials for Australian MND patients. The first of these will start recruiting patients within the month! It's great to see us move another step closer to finding an effective treatment and hopefully a cure for MND. 
Anthony