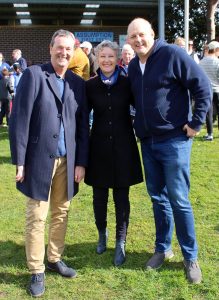 More than 400 former students, some dating back to the 1940s, gathered at Assumption College Kilmore for a reunion day on Sunday, August 28.
The event was organised by President of the Old Collegians Association Simon Costa (class of 1984), Principal Kate Fogarty and Alumni Relations Officer Angela Talty.
The day began with Mass in the parish church concelebrated by Parish Priest Fr Grant O'Neill and Fr Owen Doyle (class of 1940).
Students took their predecessors on tours of the new Fourvière Centre (the building had been the boarding house for many years), current boarding houses and the school.
There was an oratory competition, won by college captain Monica Kelly, who spoke about Australia's appalling record in East Timor. This was followed by a debate on whether "Sport has lost its way".
The students, who won convincingly, argued in the affirmative and alumni in the negative. Staff member Stephen Calvert stood in for a former student who was ill.
Neale Daniher (class of 1978) addressed players before a T-20-style cricket match, which was essentially a hit and giggle affair that was declared a draw by Miss Fogarty. Competing against each other were boarder Luke Shannon and his uncle Andrew (class of 1988).
This was followed by a football match where legendary Assumption coach Ray Carroll addressed players before the game. The Sherrin arrived with former student Mark Gazley, who parachuted onto the Carroll Oval. The match between former students before 2000 (ACK Gold) and after 2000 (ACK Blue), with a few current students joining in the fun, was won by the "oldies" by two points. Shane Crawford played and Billy Brownless coached.
A round-robin netball comp, won by senior students, was played in the Gonzales Centre.
We thank our Parents and Friends Association' members for providing a delicious lunch and hot drinks, and the organisers of the day during which friendships were renewed and memories rekindled.
In addition to Neale Daniher being a former ACK student, the college is also linked to the Daniher family through business, with Danihers Facility Management coming on board as our cleaning management company in 2015. We have been delighted with their professional approach and attention to detail around our school.
Assumption College Kilmore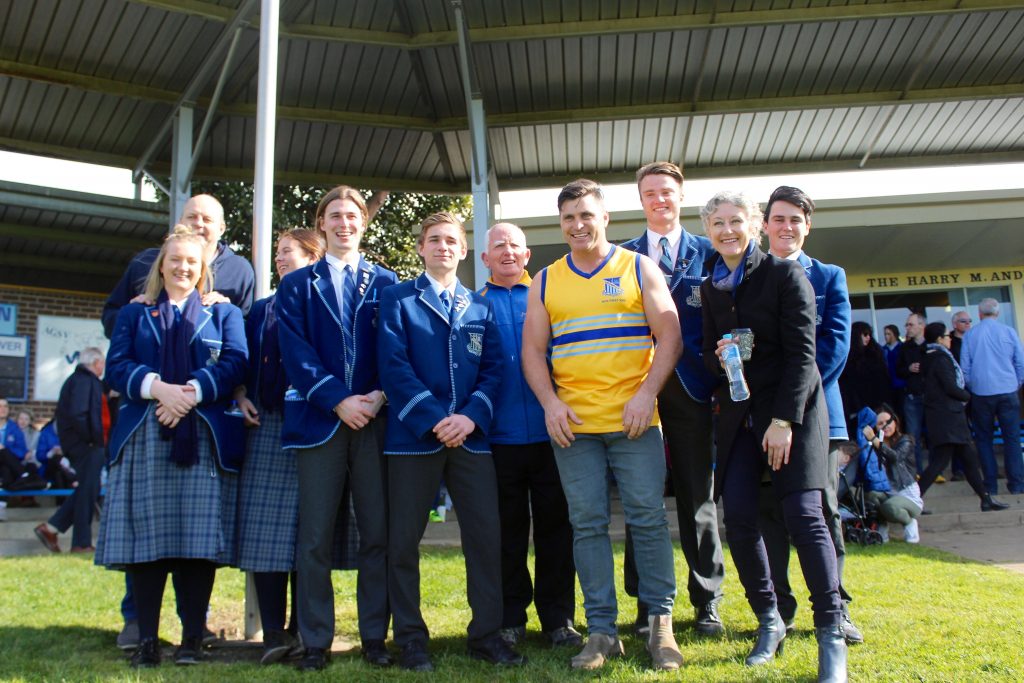 Current and former staff and students: At back is Billy Brownless and Br Doug Walsh. At front Shane Crawford and Principal Kate Fogarty

ACK Blue & Gold before being addressed by legendary coach Ray Carroll (at front with sunglasses)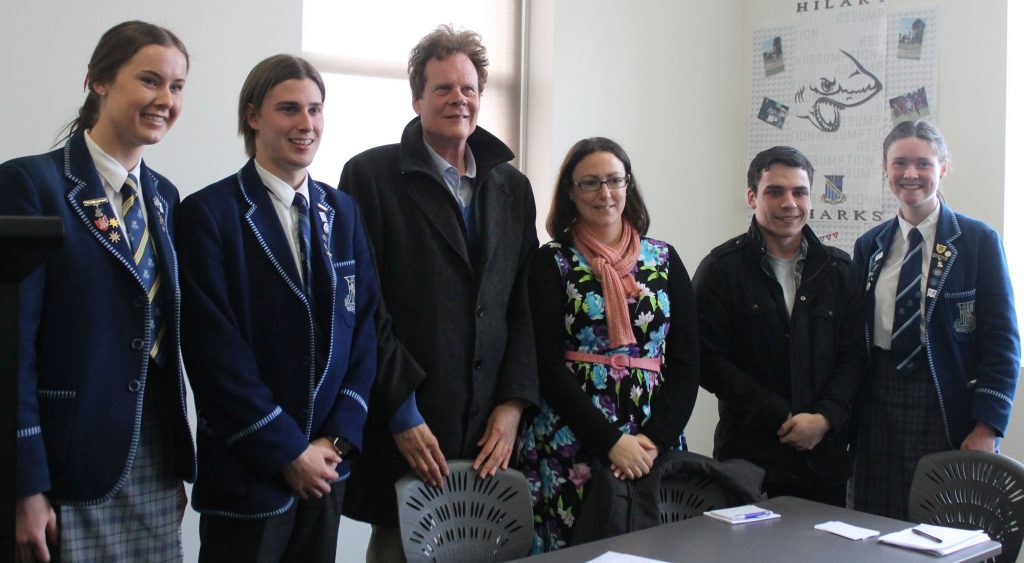 The debaters: Monica Kelly, Edan Boyd, Stephen Calvert, Kathryn D'Elia, Owen Phillips and Florence McKay