The Edna Daniher and Jeanie Lynch Scholarship Program was a new initiative aimed to acknowledge the mothers of the two Directors of Danihers Facility Management, Anthony Daniher and Mark Lynch. Focused on teachers and college leaders in Victoria, Catholic colleges in country Dioceses, it offered eligible teachers and college leaders the opportunity to attend an international conference held in Anaheim, California.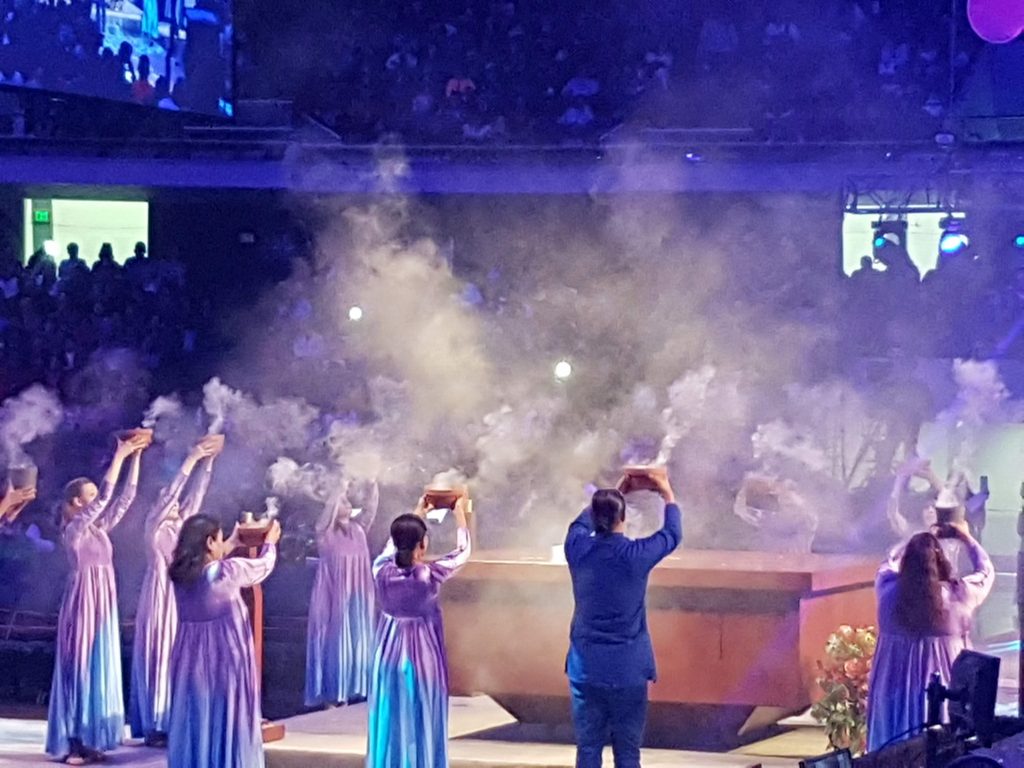 Winners of this Scholarship Program were Catherine Howison, Deputy Principal from St Mary Mackillop College in Swan Hill, and Nathaniel Winfield – Head of Religious Education from St Pat's College in Ballarat. They both came back from this conference with the excitement on what they had learnt and how they can bring back all the knowledge to their schools. Catherine and Nathaniel expressed their gratitude to Danihers for their generous support and sponsorship which allowed them to attend this event.
Catherine was extremely excited and grateful for the opportunity to attend the LA Religious Education Congress.
What I encountered in my time at the LA Congress was an intensely spiritual, intensely moving and challenging faith encounter. Catherine mentioned.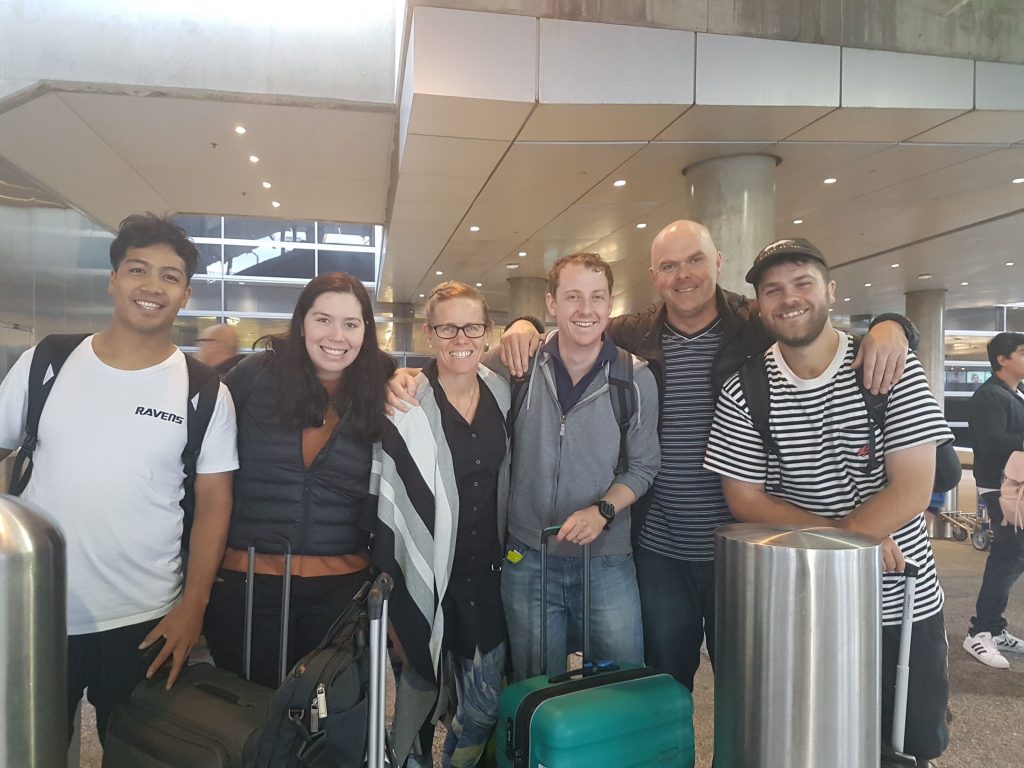 The theme of the 2019 Congress was "Thirst for Justice" and this was clearly evident from the very beginning. Keynote speakers presented this information really well, she participated in the workshops and shared stories with so many different people about their work – all of this was framed by an understanding that as Gods creation we are called to work for justice. It is easy to relegate justice to something that must be achieved for 'someone else, over there'
I returned from the Congress more hopeful than before, more grounded in my beliefs and having a greater understanding of the gospel call to fight for justice, wherever we are. Following the advice of Fr Tony Rickard – always love first…… Catherine Howison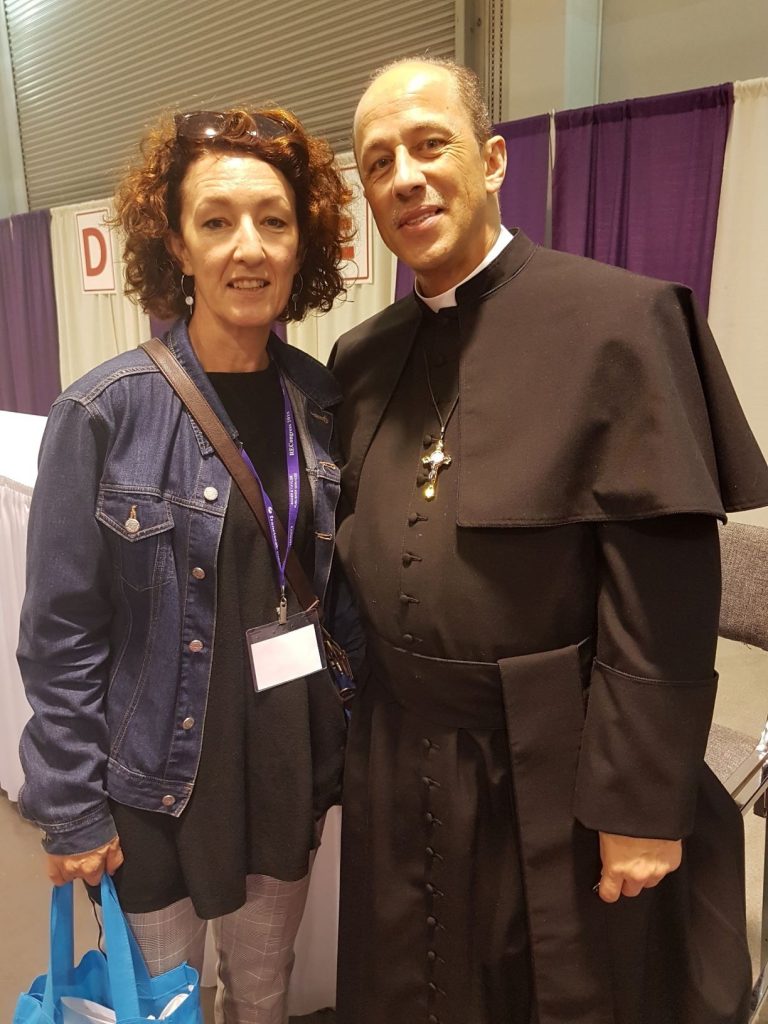 Catherine returned to Australia extremely buoyant after the Congress, she felt it was such a wonderful experience. She is now considering what to do next, which is very exciting.
Again, thank you for making this amazing and inspiring experience possible for me. I hope that I can translate my experience into something bigger. Catherine Howison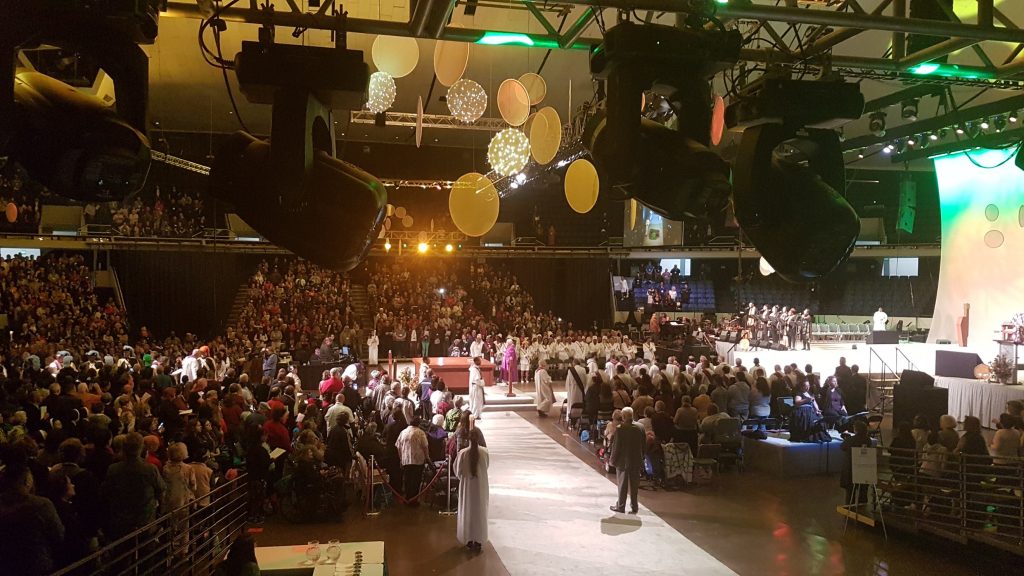 I wish to express my gratitude for the life changing – I mean that sincerely – adventure that was the Jeanie Lynch Scholarship and consequently the 2019 LA Congress. From the beginning, the experience has been one filled with joy and hope. Nathaniel Winfield
Nathaniel's hard-hitting lesson of the LA Congress 2019 came in the form of a quote from Mary Oliver, the late American poet. When asked to give a life advice she simply said, "Pay Attention. Be Astonished. Tell About It" and there in those words is the essence of gratitude, the essence of love and friendship, and that of finding a relationship with God. In short, the essence of a rich life.
Throughout the keynotes and seminars during the conference, I was privileged to hear from some of the best researchers in the world. These presentations called me to pay attention, to look at the world in a different way. Not through a lens of negativity, but rather through a hopeful lens. Nathaniel stated.
Danihers Facility Management provides services to many Catholic schools across Australia and have been long-term supporter of Catholic education through sponsorship of the annual conference of Catholic Secondary Principals in Victoria and through an annual awards program for projects in individual Catholic schools.