Today is International Women's Day! In our 30 years as a facility management company we have had the privilege to work with some incredible women, and although we sing their praises every day, International Women's Day marks an opportunity to celebrate them on a public scale.
Here are just a handful of the fantastic women who make Danihers Facility Management the diverse and talented family that we are!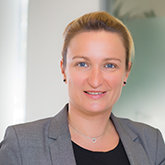 Kate Henselis, HR & Compliance
Kate once worked for Danihers 11 years ago, and after taking time to pursue other pathways, returned to us to take up the mantle of our HR & Compliance Manager. Since starting back with us in July, Kate has been a force for HR & Compliance, implementing training and development courses at Head Office for our staff on site, as well as completely renovating how our business units interact with us on a weekly basis.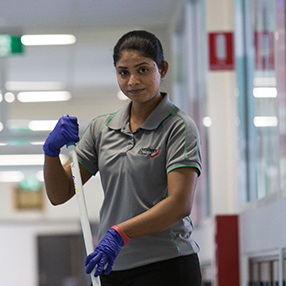 Thilini Subodha, Cleaning Supervisor
Thilini came on board with Danihers in 2015 as a cleaner at Caroline Chisholm Catholic College in Braybrook, and has since risen quickly to be one of our star employees. She now serves as the primary cleaning supervisor of the school, and was even nominated at the 2016 BSCAA Awards for her outstanding commitment and quality of work!
Jodie Russell, Site Supervisor
Jodie started out as a cleaner for our client CSL Behring back in 2004, proving herself to be a prized member of the CSL team. With her background in EA roles, it was an easy choice to promote her to the CSL Administration office, where she has established a fantastic working relationship with our client and many business units that we have on site over the last decade. As of July this year, Jodie is celebrating 13 years with our family!
Tessa Johnson, Client Service Manager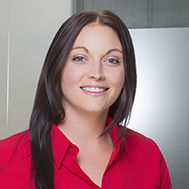 Danihers is a company with national reach, however this wouldn't be a reality without Tessa. One of our wonderful Client Service / Training & Development Managers, Tessa runs our Queensland and New South Wales operations. A true force for our company, Tessa manages these divisions with the help of her fantastic team of business units and very little help from us at Head Office.
Stephanie Zammit, Eleanor Lynch, Tia Talge, Operations Coordinators
Stephanie, Eleanor, and Tia – known collectively as Operations – are in command of the central hub of Danihers Facility Management. All daily correspondence between our clients, business units, and company staff runs through Operations, as do all cleaning and facilities requests or queries, ensuring that they have their fingers on every pulse point of our company. That's only the tip of the iceberg for what these ladies contribute to our family; they're absolute super stars!
Vesna Mihailov, Cleaning Supervisor
Vesna began her relationship with Danihers as a Business Unit for Lakeview Senior College and Tarneit Senior College, proving herself to be a fantastic business owner and diligent worker, as well as an incredible site supervisor! She more recently took on St Theresa's Primary School in Albion, showing her initiative to produce top quality cleaning. Vesna was also a nominee at the 2016 BSCAA Awards!
Kym Close & Sarah Cummings, Finance
The Dynamic Duo of finance, Kym and Sarah keep all our financials afloat in a way that makes it look almost easy! Whether it's chasing debtors, ironing out contract financials, or making sure all our staff and business units get paid on time, one thing is for sure; we wouldn't survive without them.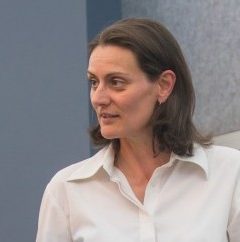 Maria Kourtesis, Client Service Manager
One of the longest serving members of our team, Maria started with Danihers in 1999 as a window cleaner, impressing the boys with her skills atop a ladder. These days she serves as one of our foremost Client Service / Training & Development Managers, overseeing a massive 23 sites! In 2014 Maria was honoured with the Outstanding Achievement as a Manager award at the BSCAAs, topping a pool of 7 nominees.
Shanika Jayasinghe, Cleaning Supervisor
Relatively new to the Danihers family, Shanika and her business unit immediately hit the ground running upon joining the fold, taking on 2 primary schools right out of the gate! Time and time again, Shanika has proven herself to be an exceptional leader for her staff, and is extremely well-liked by her clients, who have even called Head Office just to compliment her! Her dedication and skill earned her a nomination for our Rising Star Award at our annual Family Day this past weekend.
Sharon Dellevergini, Quality & Compliance Officer
Like Jodie, Sharon started her career with us as a cleaner at CSL Behring, and over the last decade has shown herself to be an exceptional asset to their cleaning team, being trained in all but one area of cleaning operations at the CSL plant, a rare achievement for anyone who is employed at the site! In more recent years, Sharon has taken her passion for training and development to new heights by becoming CSL's Quality & Compliance Officer, delivering training across a variety of areas for the newest members of the Danihers team. Sharon's commitment and passion for her work even earned her the award for Outstanding Achievement as a Cleaner in Health/Community Services and Cleaner of the Year at the 2015 BSCAA!
Lauren Andrews, Marketing & Communications Manager
Joining us in 2013, Lauren brought with her a much needed vision for what the image of our company could be. Her skills in marketing, advertising, branding, and media relations has breathed new life into our online presence through our website, bi-monthly newsletter, and Linkedin page! She has more recently been a champion for sustainability, installing waste audits and green initiatives at a handful of our Secondary College sites.
We're quite fortunate at Danihers Facility Management to be surrounded by so many inspirational women, all committed to excellence in their fields and in the industry, and we couldn't be more proud of their achievements and the energy that they bring to our family.
Happy International Women's Day!