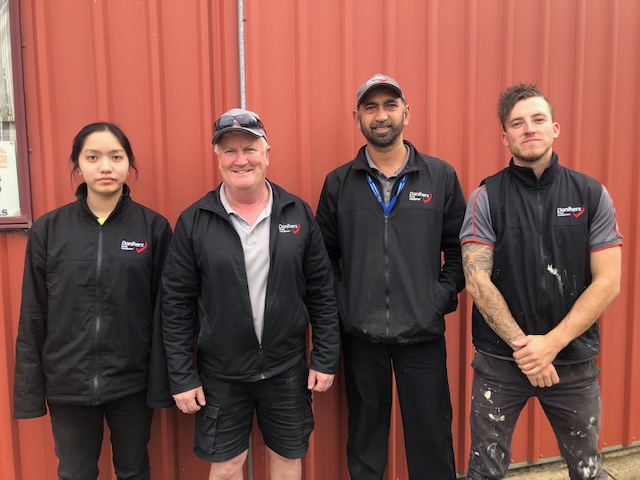 We are constantly looking for new ways of assisting our clients and their communities – even better when we can help two clients at the same time.
Danihers recently helped Monica a Year 10 student with special learning needs from Caroline Chisholm Catholic College complete her work experience at Catholic Regional College in North Keilor.
Monica was a big asset to our Property Maintenance team assisting them with range of daily tasks.
Her attention to detail was evident in all tasks she performed, such as tidying garden beds, sowing new plants and cleaning different areas of the school, including the library, kitchen and food technology classrooms.
Monica's attitude was filled with professionalism, willingness to learn and assist, she was always punctual and extremely engaged in all the jobs she was assigned to do. Religious education staff were impressed with her idea to reorganise a storeroom in the Chapel and welcomed her introduction of a new system of storing material in a neat and orderly way.
We are thrilled to be able to assist both of our clients in this instance by providing and offering a solution that goes beyond a 'standard' Facility Management task.
Danihers are proud to support people with special learning needs and we offer our clients community engagement solutions that go above and beyond.