Friday night saw another Danihers team member win big at the 2016 BSCAA Victoria AustralianSuper Industry Excellence Awards.
Anthony Yu, our Site Supervisor at Mentone Grammar School and St Francis Xavier College – Officer Campus, was presented the award for Outstanding Achievement as a Site Manager in Education in a pool of four finalists.
Anthony began with Danihers in 2012, taking over supervision of cleaning services at St Francis Xavier College's Officer Campus and Mentone Grammar School. Exhibiting excellent cleaning and management skills, Anthony is well loved by staff at the schools and his employees, and manages one of the largest teams of any of our business units.
Congratulations are also extended to our finalists for Outstanding Achievement as a Cleaner in Education; David Lee from Mentone Grammar, Vesna Mihailov from Tarneit Senior College and Lakeview Senior College, and Thilini Jamuni from Caroline Chisholm Catholic College.
Danihers would also like to congratulate Ravi Jayathungage for his recognition in 2 categories: Outstanding Achievement as a Site Manager in Education and the Kimberley Clark Environmental Sustainability Award.
We are extremely proud of all our nominees, and hope to see more of our amazing staff recognised at next year's BSCAA Awards.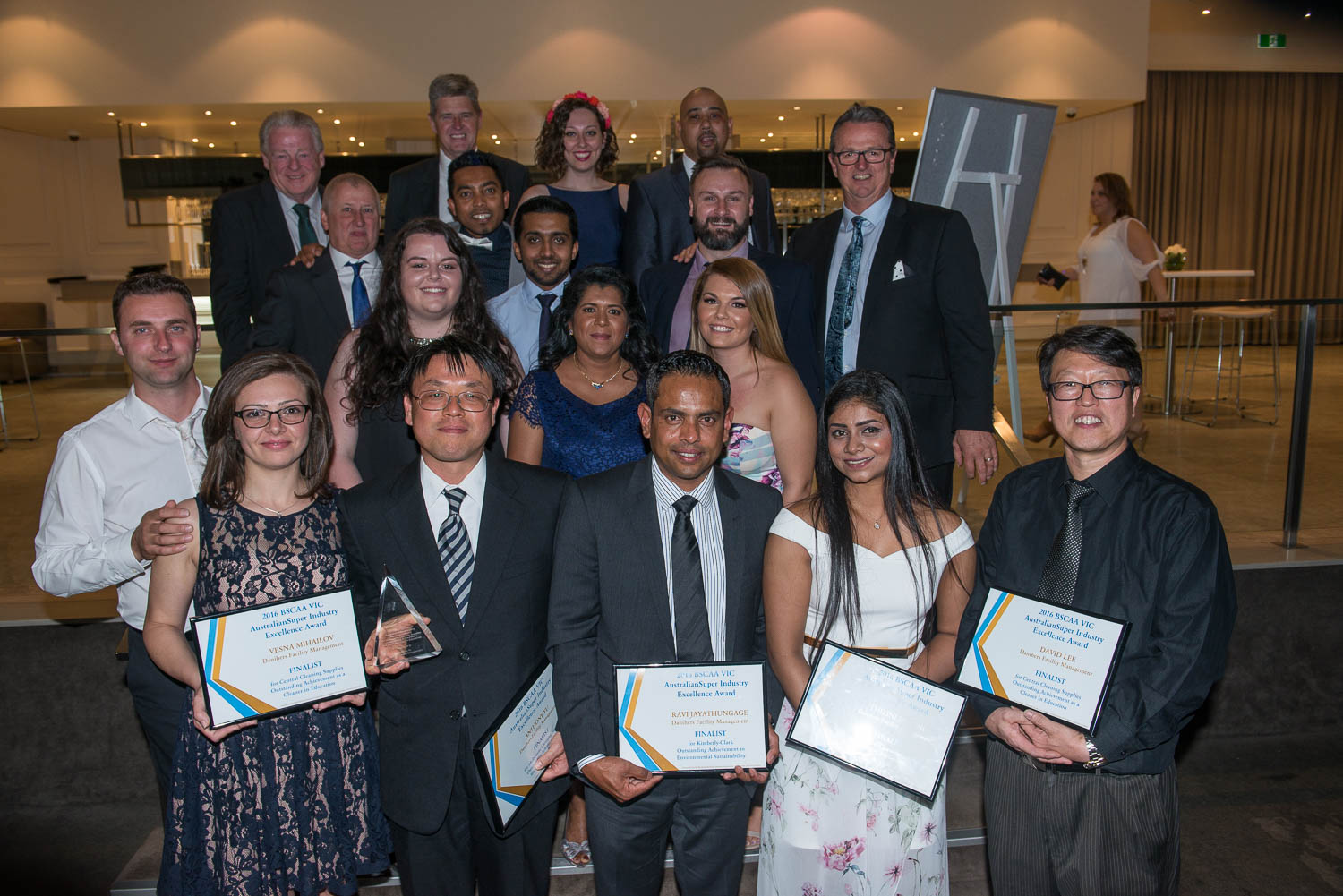 The Building Service Contractors Association of Australia (BSCAA) Vic is the pre-eminent employer group for the building services industry in Victoria. More than 180 industry representatives celebrated the 2016 BSCAA Victoria AustraliaSuper Industry Excellence Awards, which saw 58 finalists across 13 categories.