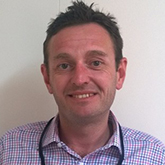 The latest Danihers recruit is John Kellett, Cleaning Manager at Notre Dame College in Shepparton.
John brings 20 years' experience in the retail, hospitality, and education industries working across a number of different disciplines, including customer service, business development and staff management.
He combines his knowledge of training and development with a strong focus on building successful business relationships.
In this role, John will mentor a team to oversee the delivery of high quality cleaning services at Notre Dame college.
Outside of work, John is a passionate sports fan, enjoying the football in winter and cricket in summer.
Welcome, John!