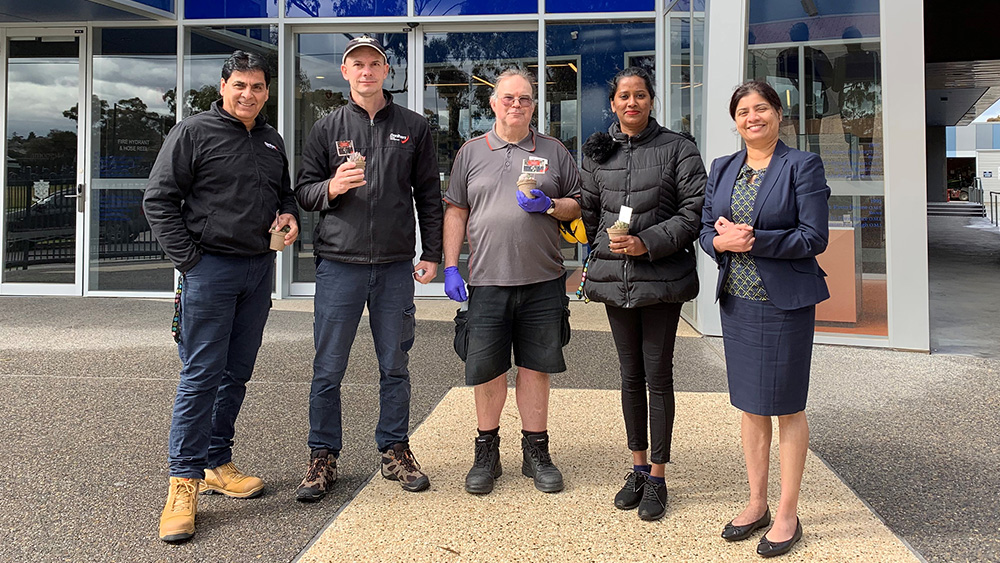 This month we reflected on the importance of the International Day of People with Disability. This was a great chance to recognise the outstanding achievements of people with different abilities in our team at Danihers.
Around 20 per cent of Australians are living with disability, which means there are a huge number of achievements to celebrate.
We would like to start by recognising the contribution of our team at Mazenod College in Melbourne's south-east, where our team is made up of people with many different and amazing abilities.
This wonderful group of workers have proven to be true stars among our team at the school.
The hero of our team at Mazenod is Mark, an outstanding cleaner with unquestionable dedication to his work. Mark is witty, and always smiling, friendly and dependable.
Working alongside Mark is part-timer David who completes all his duties with 100% effort, making sure to keep every nook and corner clean. Cheerful in his job, David is a brilliant worker with a positive attitude.
Finally, we have Laszlo who completes his work with passion, is punctual to a 'T' and always happy to help with extra tasks and requests. He is the first person to arrive every day to make sure the school looks immaculate from the front steps right through to reception, the foyer and so on.
Well done to our brilliant team at Mazenod College – they are vital to our success on site.
The team's supervisor, Chris, has supported and led the team with heart-warming dedication – thank you Chris!
Let's all work to make full accessibility and inclusion a reality in the near future.