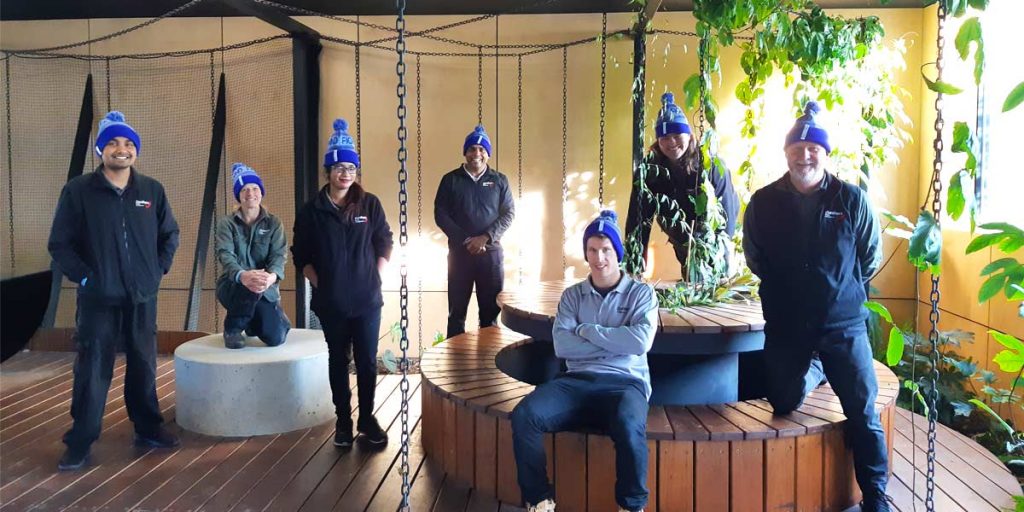 We are halfway through 2020 and despite the challenges of COVID-19 restrictions, the FightMND team are still busy event planning and raising public awareness. They are determined to keep funding research, drug trials and provide assistive care equipment to the many Aussies battling this debilitating disease.
Let's take a look at what the FightMND team have in store for the rest of 2020 . . .
Big Freeze 6
8th June 2020
For the past five years, Australian sporting legends have braved the icy plunge into the Big Freeze pool at the MCG. It's a fun family day out, all in the name of raising much-needed funds to help find treatments and a cure for MND. In 2020, Big Freeze 6 looked a bit different thanks to COVID-19 restrictions. But the determined FightMND team still found a way to fill the seats of the MCG – virtually! Viewers enjoyed putting on their Big Freeze 6 beanies, dressing up in their team colours and watching members of current AFL teams perform their own ice challenges.
If you would like to purchase a Big Freeze 6 beanie – click here
2020 SockIt2MND
20th and 21st June 2020
Sockit2MND is on again this year and all sporting clubs in metro and regional Australia are invited to get involved. Teams from AFL, netball, basketball, soccer, rugby, hockey and more are encouraged to don a pair of these iconic blue socks and wear them with pride on the dedicated Sockit2MND round on June 20th and 21st.
Daniher's Drive
October 2021, dates TBC
While the sixth annual Daniher's Drive won't be held in 2020 it will be back bigger and better than ever in 2021! In the meantime, the amazing Drive teams will continue to fundraise for us. You can support their campaigns or launch your own.
Next year the convoy of cars will tour around regional towns, enjoying community visits and fun evening events. You will have the opportunity to meet lots of amazing people along the way – many who have been personally affected by MND. It's a great way to show your support and explore all that our regional towns have to offer.
Planning is already underway, so if you would like to come along in 2021, register your interest here.
2019 Recap
2019 was a record-breaking year for FightMND, the Danihers Drive raised an incredible $3.1 million over the four-day event and Big Freeze 5 beanies sold out faster than ever before.
Thanks to the support of the generous Australian public last year, FightMND were able to:
Contribute $9 million to world leading MND research.
Fund three clinical trials.
Support one drug development project and seven impact projects.
Sponsor three research fellowships.
These world-leading research projects are led by incredibly talented and committed researchers both here in our Australian research facilities and overseas.
The team at Danihers Facility Management is excited to see what innovative and virtual initiatives that Neale Daniher and the FightMND team will introduce in 2020 and we look forward to assisting this great cause in the year ahead.
If you would like to help the fight against Motor Neurone Disease, show your support here. Every generous donation brings researchers one step closer to discovering effective treatments and finding a cure for MND.
*Article information sourced from FightMND.