You may think that a bush or grass fire will never affect your business, and we hope you are right. However, the fact is, Australia is one of the most fire-prone areas in the world and grass fires occur every summer.
A hot, dry start to October has sparked concerns of a warmer than average summer in eastern Australia and an elevated threat of fires.
It is essential that you prepare your property for the intense summer conditions. If your property is adjacent to native grass and bush lands or if you have extensive landscaping within your property boundaries, your site could be affected during the upcoming bushfire season.
The high temperatures of an Australian summer also put essential systems to the test and the risk of failure is significantly increased. A large number of fires are started each year due to faulty or poorly maintained equipment, causing damage, destruction and great expense.
Danihers Client Service Training and Development Manager, Richard Kirkland, offers these fire prevention tips:
Remove flammable items: Clear away leaves, rubbish, small twigs and other flammable items from around your property and keep your gutters, roofs and downpipes clean. Keep shrubbery and trees trimmed to leave areas around the building unobstructed. Keep grass height to a minimum during the summer to further reduce the risk of fire.
Clear access and paths of travel: Inspect corridors and exits regularly to ensure they are free and unobstructed in the case of an emergency. Ensure rubbish bins are stored away from buildings to reduce the risk of fire. Install locked lids for extra protection.
Daily property inspections: It's vital that you inspect your property daily, looking for any items or areas of concern which will need action to maintain, repair or replace. Having a planned preventative approach to your property and its surrounds will help you to identify and eliminate issues before problems arise.
Regularly inspect and maintain fire protection equipment: Your preventive maintenance should include regular fire equipment testing and maintenance according to the applicable Australian Standard, such as AS1851 – 'Maintenance of fire protection systems and equipment'.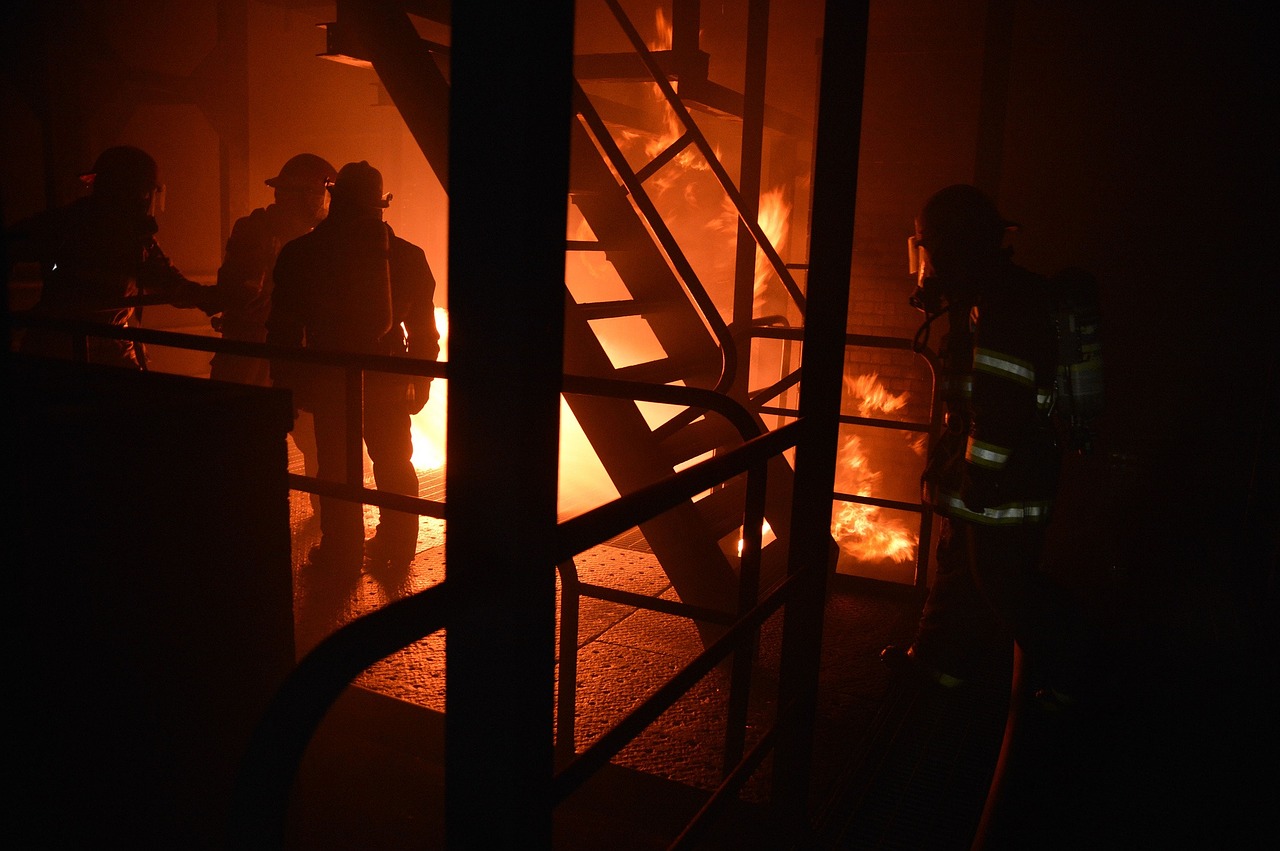 Air conditioning systems: Dust and debris can block the cooling condenser fins, which in turn puts your equipment at a higher risk of failure. Ensure the area around the external condenser unit is free from obstruction so airflow is not reduced. If a room is not in use for the day, turn off the aircon unit to reduce the workload and power consumption.
Lawn mower care and use during summer: Follow the manufacturer's recommended maintenance schedule on your mowing equipment. Remember to regularly remove debris and grass clippings from cutting units, mufflers, and engines as the exhaust temperature is capable of starting fires in the right conditions. Restrict the use of fuel powered equipment during Fire Danger days.
Be prepared for bushfires: If you are in a grass or bushfire prone area, it's essential you have a Bushfire Emergency Plan that suits your unique business, covering a variety of situations.
Train, educate and remind: As always, train and retrain your staff, students and visitors about emergency response procedures and conduct regular fire drills.
Further advice for businesses is available on the Melbourne Fire Brigade website, and the CFA's Business Fire Ready Kit contains a lot of information to help you plan and prepare for summer.
Danihers are able to offer assistance and guidance, including property and equipment audits right through to Essential Services Maintenance. If you need further advice, call 1300 559 409 or speak with your Client Services Manager to arrange a site visit.
It's a good idea to regularly check the internet for up-to-date information on warnings and current fire conditions in your area. And finally, keep in touch with your neighbours, share the knowledge and work together in the upcoming season.
Richard Kirkland has more than two decades of experience in the facilities management industry in Australia and the UK. Along with managing fire prevention, maintenance and inspections according to Australian Standards, Richard is an active volunteer and mentor in his local CFA brigade.
Sources: