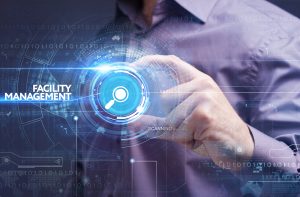 What challenges will FMs have to tackle in 2017?
From tighter regulations to virtual reality and drones, there are many changes on the horizon in facility management.
1. Demand for skilled employees and outsourcing
The 2016 Hays Global Skills Index highlights a mismatch in Australia between the skills that unemployed workers possess and the skills employers want to hire. The report shows that despite an existing pool of labour, employers in high-skill industries can still find it difficult to fill jobs that require highly-skilled professionals.
A growing number of businesses are choosing to hand their facilities management functions to trusted FM partners such as Danihers Facility Management. They are outsourcing to define clear outcomes, achieve greater productivity and acquire management expertise. With the high degree of compliance, their understanding and ability to manage this area is vitally important.
2. Look out for virtual reality and drones
Athough Virtual Reality (VR) technology is still in its infancy it has the potential to be a very viable tool for Facility Managers. Since VR allows users to create completely immersive three-dimensional experiences that can be interacted with in a seemingly real or physical way, it could allow FMs to 'step inside 'virtual floorplans, with the ability to pan around a building, spot problems and zoom in on areas. FMs could even stand inside simulated spaces to check the positioning of equipment and optimise the space to its digital occupants.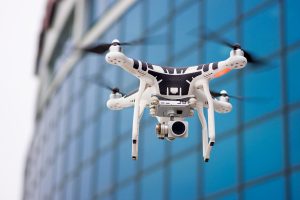 Drones – otherwise known as unmanned aerial vehicles (UAV), or remotely piloted aircraft (RPAs) – offer a host of potential benefits to facilities and maintenance managers. Drone technology using high resolution cameras can give views of facilities equipment and components that were not previously available, such as facade and roof inspections and security surveillance.
3. Stay ahead of industry standards and compliance
During the past year, there have been an increasing number of new regulations and updates to existing industry standards. Compliance with legislation and regulations that affect how a building is managed, operated and maintained is critical to all stakeholders.
Danihers keeps abreast of these policy changes and is constantly reviewing our processes to ensure our training and knowledge is in line with industry standards to avoid serious risks and ensure organisations are protected and achieve compliance.
4. Balance and wellbeing lead to new environments
Over the past 10 years, more and more organisations and schools are embracing state-of-the-art conference rooms, quiet spaces, meeting pods, open-seated areas, workout facilities and sit/stand desks.
Danihers Facility Management remains in tune with these developments and is required with the services we provide to be flexible to manage these new and often unique spaces.  Driven by a need to make the workplace a more enjoyable place to be, as well as increasing work/life balance and embracing sustainability, more innovative workspace designs are likely to be on the horizon.
Sources:
https://www.fmmagazine.com.au/sectors/workplace-trends-2017-hays/
http://www.aics.com/wp-content/uploads/AICS-Trends-Report-2017.pdf
www.facilitiesnet.com