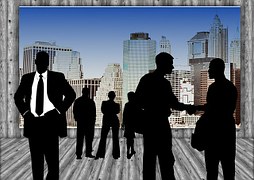 Around the world, the facility management industry continues to evolve at a rapid pace as the built environment grows more sophisticated. Let's face it, today's facility managers have to plan for constant change.
Over the next year, facility managers (FMs) will have an impact on areas such as sustainability, innovation, employee wellness and technology.
Sustaining a sustainable focus
Clients and tenants worldwide are increasingly demanding sustainability – for both energy efficiency and occupant benefit. Green building continues to double every three years, according to the World Green Building Trends 2016 report by Dodge Data & Analytics. From an environmental perspective, reducing energy consumption (84 percent) and reducing water consumption (76 percent) topped the list as important.
Sustainable projects continue to accelerate and the real, tangible benefits of sustainable initiatives are becoming more widely recognised. FMs are key to the growth of sustainability; they are well positioned to be champions for change and help organisations achieve operational excellence.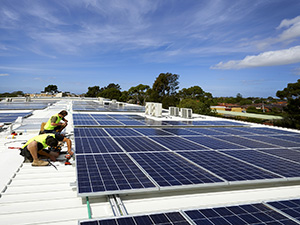 "FMs are key to the growth of sustainability; they are well positioned to be champions for change and help organisations achieve operational excellence."
Outsourcing on the rise
More and more businesses are outsourcing non-core business functions to save on costs. Demand for outsourced facilities management has grown over the past 10 years, enabling business owners to focus on their core business and receive high quality, specialised services.
Specialist expertise results in optimal productivity and efficiencies, and ultimately translates into return on investment. Outsourcing operational activities also frees FMs and their teams to focus on long-term goals and strategic direction.
Rapid increase in technology and data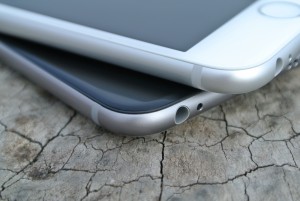 Rapid developments in mobile technology and the proliferation of mobile devices have created the ability to access data everywhere. FMs are no longer sitting behind their computer at their desk; they're in the field working with site staff. From managing work orders and quotes, to conducting site audits and reviews, mobile phones and tablets are boosting efficiencies and reducing issue resolution times, all while achieving visibility across all aspects of a portfolio.
FMs need to make greater use of the data available to them, transforming it into knowledge that can benefit the business. With the right equipment and data, FMs can generate reports and scenarios that can eliminate equipment and facility downtime and reduce operating costs. FMs can more thoroughly measure the success of their strategies and evaluate the return on their financial investment.
Changing face of facility management
As FM becomes more critical to organisational strategy and effectiveness, the face of FM will continue to change. Senior FM professionals will need to develop multi-disciplinary skills above and beyond maintenance, lease negotiations, space planning, and building safety and security.
Future FM leaders will need to be workforce integrators, focusing on collaboration, strategy formulation and managing service providers. A key focus will be training staff in new technologies and sustainability initiatives.
In 2016, FM will play a more strategic role in business decisions and outcomes than ever before.
Sources:
www.buildings.com
www.gbca.org.au
www.ifma.org
www.bifm.org.uk
You may also like: