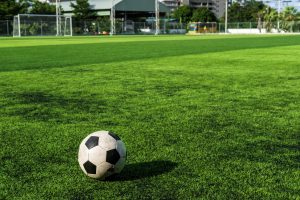 Your ovals and lawns can suffer a lot of damage during extended bouts of cold, wet weather such as the recent weather we've experienced in southern Australia.
With summer only a month away, we have provided some tips to prepare your waterlogged lawns for the warmer days ahead.
Danihers Facility Services Manager, Brad Vassal, offers these grounds maintenance tips:
Where to start
You should start by assessing your open spaces for damage caused by hazards such as: heavy rain, storms, drainage, shade, high foot traffic and pests. Damage can include compacted soil, low soil pH and poor lawn health. Next, clear the areas with blowers and vacuums.
Cordon off areas where the grass has been trampled or perished over winter. Reseed or relay turf and give it time to grow. Grass will take and grow quicker during this warmer weather and less traffic will give it time to recover and establish itself. Remove any excess lawn thatch as it can prevent water and nutrients from reaching the soil and this may cause turf disease.
Begin to aerate the soil if it is heavily compacted – aeration can be a vital element to a healthy lawn because it allows air and water to permeate grass and compacted soil. Be sure to mark all sprinkler lines prior to aeration because irrigation systems can be damaged during the process. Consider using a professional as they will set the aeration heights based on your soil condition and quality.
Fertilising
Fertilising is an important step in establishing and maintaining your facility's lawns and grounds. Apply a good quality lawn fertiliser following manufacturer's recommendations and ensure that any fertiliser is immediately watered into the soil after application. Avoid the temptation of over-fertilising as this can cause damage to the lawn.
Remember to avoid using slow-release fertilizer on native shrubs, ground covers and trees. Slow release fertilizer should be applied annually on all other plants and shrubs that aren't indigenous to Australia. An easy search can determine what plants are native or introduced. Use a broad-leaf spray and pesticide spray on grass areas to manage the influx of insects and pests.
Regular lawn mowing
Start a regular lawn mowing schedule. For the best results, we recommend that you don't cut the grass too low, just trim off the top. This will help to hold in the water, discourage weeds and promote deeper roots.
Using a Seasol seaweed concentrate is also great way to give your grassed areas some nutrients to green up quickly. Smaller zones can be sprayed manually and larger areas can be sprayed by professionals.
Watering and irrigation
Now is the perfect time to conduct a check of all irrigation systems and sprinklers to ensure drip lines are clear, the control box is functioning, air release and shut off valves are working, and batteries are charged.
As the weather begins to dry out, start a regular morning watering routine (before 8 am), but do not overwater as it can promote fungal growth. Just water enough to avoid any drought stress. Continue to fertilise as the rapid spring growth begins to slow.
The grounds and gardens at your facility are often the first thing that catches the eye of your visitors, so a strong focus on quality maintenance is essential.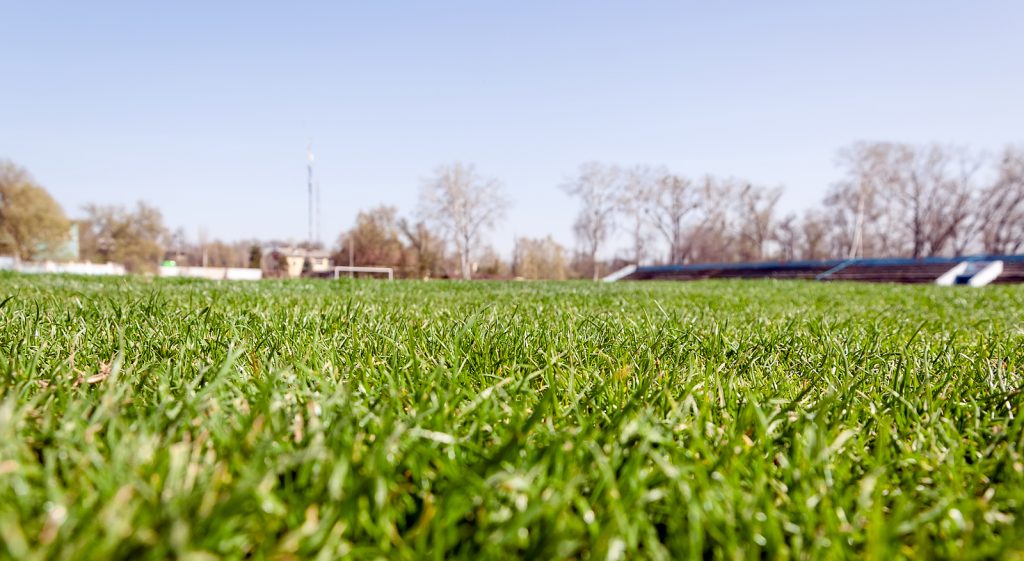 Brad has more than 15 years' experience in the facilities management industry across a range of areas, including landscape design, project management, grounds maintenance, construction and asset management.
Danihers Facility Management offers garden and grounds maintenance, and landscaping services for your organisation. For more information or advice, contact us now. Call the Danihers Customer Service team on 1300 559 409 or call your Client Service Manager.
Sources:
www.yates.com.au
grounds-mag.com