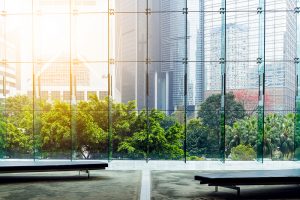 Going green in the office can help more than the environment. In any business, your staff account for roughly 90% of your operating costs, so even minor improvements to your office environment can help reduce expenses resulting from absenteeism and boost productivity! Below are some tips to help you go green in the workplace:
Nature Nurtures
Biophilia, the sensation of being rejuvenated by being around nature, can have amazing effects on the workplace. Vertical gardens or office plants help to reduce CO2 levels within the air, which leads to increased oxygen intake, providing a reduction in stress and an increase in health and cognitive ability among workers. Where views of nature are minimal, such as conference rooms or kitchens, a portable vertical garden is a fantastic alternative for improving the internal air quality (IAQ) and create a greater sense of comfort within the room.
Regulate your Ventilation
Poor ventilation in the workplace can be a key contributor to a lack of productivity and illness among staff. Some research suggests that employee productivity drops by up to 4% when it's too cold and 6% when it's too hot! It's important to have your ventilation regulated and set to maintain a balanced temperature throughout the office. Remember to have your IAQ checked and CO2 levels monitored regularly; more staff in the office often means higher CO2 levels. If possible, utilise as much fresh air as possible through open windows.
Nasty Noises
Open plan offices are a common layout for businesses today, as they're designed to encourage discussion and collaboration between employees. However, the open floor plan also lends itself to mass amounts of noise pollution as staff are forced to divide their attention between their work and the noises of their surroundings. If you have an open plan office, consider acoustic panelling and other noise cancelling techniques to help keep your staff's concentration and stress levels under control.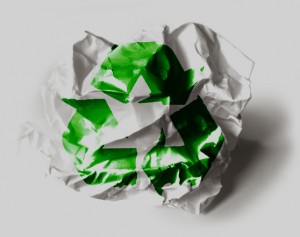 Vibrant Visuals
Although some may not admit it, workplaces that are aesthetically pleasing are incredibly important for encouraging productivity among staff. Using colours and materials that are welcoming, calming, and evoke nature will help boost employee satisfaction; i.e. an office that is pleasing to the eye is more likely to drive staff to come in and work hard. Alternative work spaces, such as standing desks and quiet areas, are also a great way to provide employees with a sense of flexibility and comfort while promoting active movement within the workplace!
Site & Services
Public transport is an easy and convenient way to get to the office; not only does it save commuters money on petrol, but it reduces the cost to the earth by producing less greenhouse gasses than cars. For workplaces that are inaccessible by public transport, providing staff with parking spaces will ensure that their day is not interrupted by the need to move their car. Other perks, such as healthy food and drink options, regular yoga/massages/mindfulness seminars or group activities can aid in peer bonding, creating a more cohesive and conscious workplace environment. If your business is heading towards an office move, consider a location that can provide some these incentives.
Unfiltered Rays
A building that allows ample amounts of daylight not only cuts the cost of your electricity bill, but has some amazing health benefits for your staff! The sun is our main source of Vitamin D, but working in a well-lit area can also regulate your serotonin and melatonin levels, and promote healthy eye development. Natural lighting has also been shown to improve your mood and increase your quality of sleep! If your building design limits your access to natural lighting, consider switching your lights from standard halogen to LED bulbs, as they use around 75% less energy and have a longer lifespan.
Sources:
http://www.worldgbc.org