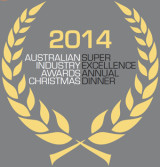 This year Danihers have two very worthy nominees in the BSCAA 2014 Australian Super Industry Excellence Awards.
I would like to congratulate and wish good luck to:
– Maria Kourtesis – nominated for Outstanding Achievement as a Manager
– John Zappia – nominated for Individual Excellence as a Cleaner.
Our nominations are recognition of a great 12 months by both John and Maria.
We are hoping to continue our strong appearance at the awards following Eddie Marama's win in the Outstanding Team Leader/Supervisor category in 2013.
Fingers are crossed for some winning news on November 14!
Anthony