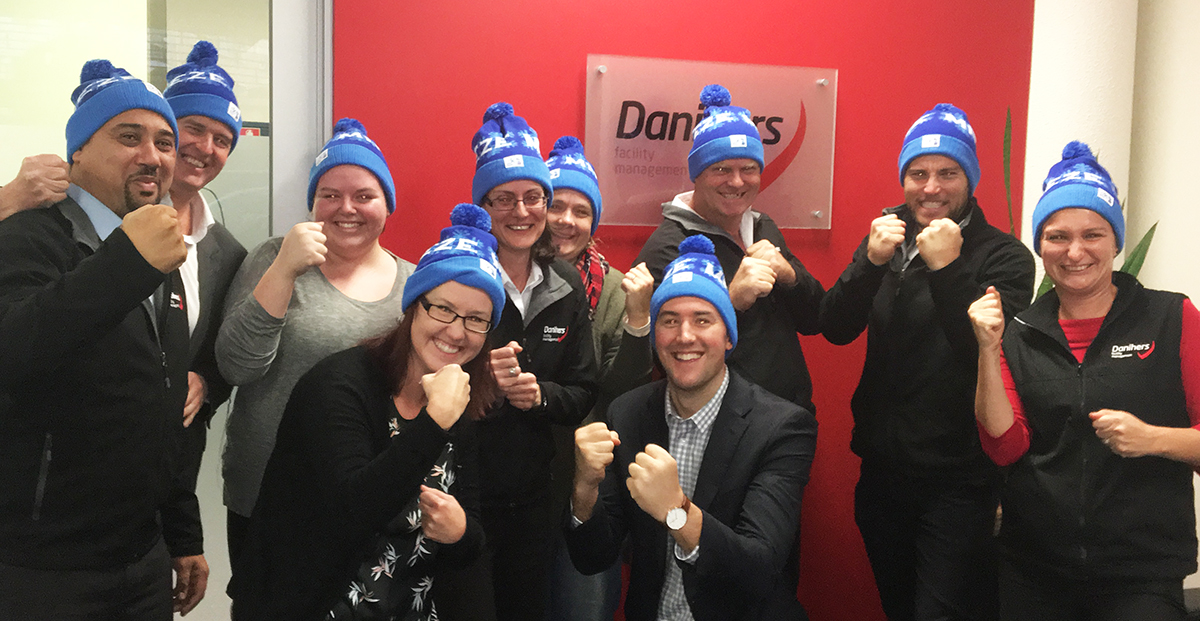 It's the start of winter and once again it's time to grab a FightMND beanie and help us support Neale as he continues his battle against motor neurone disease (MND).
Neale has had another big year, he's still not slowing down and he still continues to raise more money to help other MND sufferers. He didn't choose this challenge, but he's up for it.
Over the past two years Neale, Ian Davis, Pat Cunningham and the FightMND team have committed more than $15 million to new drug development projects and clinical trials. That's 15 times more than Neale hoped to raise when he started the Big Freeze in 2015.
When Neale was diagnosed three years ago, the awareness of MND wasn't really on the radar at all. I'm just so proud of what he has achieved to build the FightMND army and increase awareness of this beast of a disease. The current clinical trials are giving MND sufferers some true hope.
This week we're all getting ready to watch the 3rd 'Big Freeze at the G' which will be held before the Queen's birthday game this Monday, June 12. This year the Big Freeze theme is 'Aussie Green & Gold' and sliders include Olympic champions such as Steve Hooker, Alisa Camplin and Steve Moneghetti.
As always I will be doing the beautiful walk from Federation Square to the MCG with Neale on Monday. Join us at Fed Square from 12.30pm to show your support and share this amazing experience.
Every dollar makes a difference and we still need everyone's support to beat this beast.
If you haven't already, please donate at www.fightmnd.org.au or buy a beanie at Fed Square on Monday. We hope you all continue to help us fight until we find a cure.
Anthony