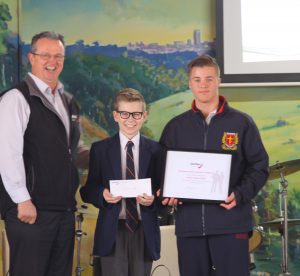 An innovative reading program, a celebration of cultural diversity, a contemporary technology 'makerspace', and a trip to NASA space camp are among the fantastic projects that Danihers Facility Management will help our clients achieve in 2016/17.
At Danihers we are more than a supplier or contractor – we are a member of our clients' communities and they are a big part of ours. For this reason, we are committed to supporting a range of initiatives that help our clients achieve their dreams and make a positive difference for their community, their staff or students, and our team members and families.
One such client is Caroline Chisholm Catholic College in Braybrook who will introduce a new Structured Reading Program for Years 7-9 in order to counteract literacy problems in their geographical area.
Another valued client, Catholic Regional College Melton, hosted a special Out Of Africa event to showcase and celebrate the cultural diversity within their community.
At Salesian College Sunbury, the students will develop an innovative technology 'makerspace' in their library.
At Catholic Regional College North Keilor, we are committed to supporting a program to help two underprivileged students attend NASA Space Camp in the USA. The students will travel to the US Space and Rocket Center in Huntsville, Alabama, followed by a trip to Kennedy Space Center and Epcot in Orlando, Florida.
Throughout 2016/17, we will also support the following initiatives:
Simonds College's Breakfast Club Program
St Francis Xavier College's Football Academy Program
CBC St Kilda's Bikes for Boys project
Notre Dame College Shepparton's Emmaus Story campus improvement.
This follows on from the inspiring projects we sponsored in 2015/16, including a Community Garden at Kolbe Catholic College and an innovative learning program at PCW (Presentation College Windsor).
We are also very proud to support Our Lady of Mercy Heidelberg's Writers Festival for the second year in a row. This year, the festival held in August marked the anniversary of William Shakespeare's death 400 years ago.
We will update you with more news about key initiatives from our community and sponsorship program throughout the year.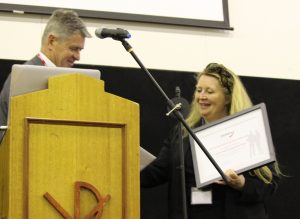 Danihers General Manager Steve Thorogood presents the sponsorship to Eryn O'Mahony at CRC North Keilor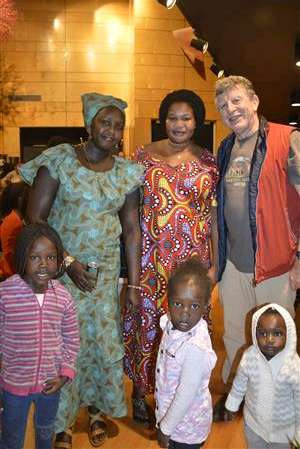 CRC Melton Principal, Mark Sheehan and guests at the Out of Africa night, proudly sponsored by Danihers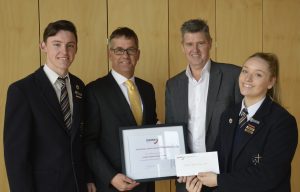 CRC Melton college captains, Jack Doyle and Maddison Bassal along with Deputy Principal-Students, Robert Blackley, receive their Danihers sponsorship