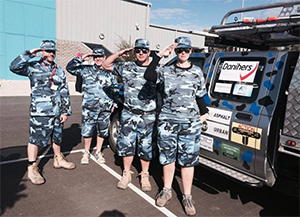 This month we are thrilled to support our client Peter Lewis from Asciano – East Swanston Dock and his son Ben who are off and racing in the Variety 4WD Trek!
Peter and Ben are travelling for 10 days from Albury along the Great Divide to Fraser Island in Queensland to raise money for Variety – The Children's Charity.
The Variety 4WD Trek is all about having fun, travelling to remote areas and meeting new people while raising much needed funds for children who are sick, disadvantaged or have special needs.
The 2015 trek is Ben's second trek and Peter's first. Along the route they will visit special schools to see firsthand how their donations help children in need, starting at the Belvoir Specialist School in Wodonga.
"For me the highlight is definitely meeting the kids and seeing the way our donation really makes a difference in their lives, and the places we visit along the way," said Ben.
Overall Ben and Peter (along with their team which includes two other vehicles) have raised more than $11,000 this year. This will help provide the children with practical equipment, programs and experiences.
Ben, Peter and the team have put in a lot of effort to follow this year's 'nautical' theme, travelling as Team Border Patrol complete with camouflage stickers on the car and Navy camouflage uniforms.
While the crews can expect to see some of the most picturesque parts of Australia, they must also be prepared for extreme driving conditions and once-in-a-lifetime experiences.
Have an amazing time, Peter and Ben! We look forward to hearing all about your trip when you return.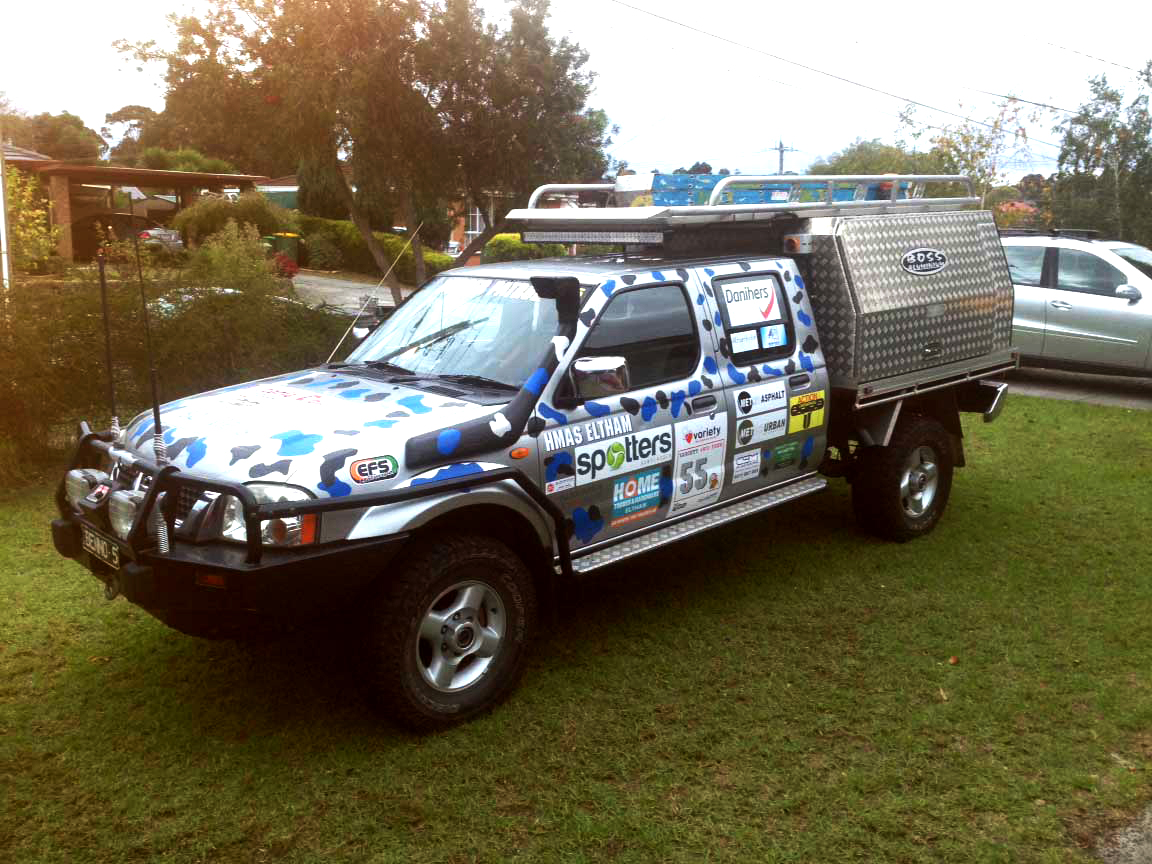 The 'Border Patrol' vehicle – all ready for action in the 2015 Variety 4WD Trek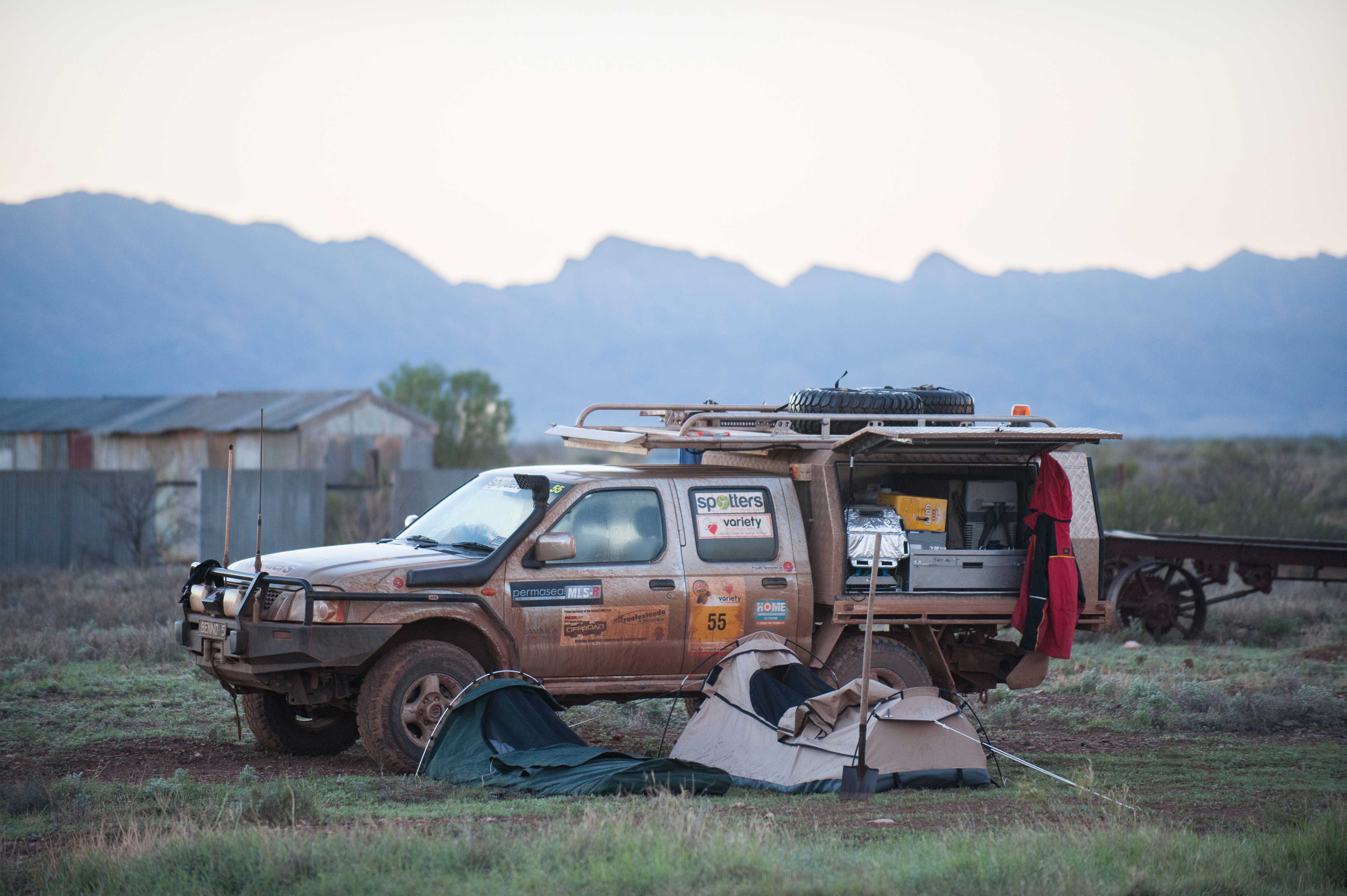 Ben had an amazing time on the 2014 Variety 4WD trek