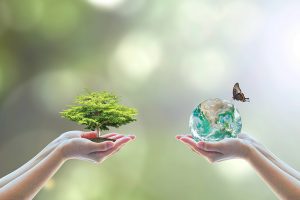 5th June 2018 marked World Environment Day. This worldwide awareness day began back in 1974, and it has grown to become a global public outreach that is widely celebrated in over 100 countries. It is a 'people's day', we are all trying to do something to take care of our Earth.
World Environment Day is a global initiative in spreading the awareness of protecting the environment.
Each environment day is organised around a theme that focuses on a pressing environmental concern. This year its all about beating plastic pollution.
On the world environment day website, they use a great phrase; "If you can't re-use it refuse it!"
Every World Environment Day has a different global host country, where the official celebrations take place. The focus on the host country helps highlight the environmental challenges it faces and supports the effort to address them. This year's host is India.
Tips on how to beat plastic pollution:
Ban the bottle – Stop the usage of plastic bottles, commit yourself to using a re-usable glass bottle
Recycle right – Make it an effort in separating your waste at home
Pack your lunch the right way – no plastic, use re-usable lunch bags
Keep it in a cone – when buying an ice cream always choose an edible cone over the cup with a plastic spoon
Use disposable straws rather than plastic
Interesting facts:
Plastic pollution has become an epidemic. Every year, we throw away enough plastic to circle the Earth four times. Much of that waste doesn't make it into a landfill, but instead ends up in our oceans, where it's responsible for killing one million seabirds and 100,000 marine mammals every year. For the good of the planet, it's time to rethink how we use plastic.
At Danihers, we are a passionate and friendly team that is committed to protecting the environment. We look for safer, healthier, more environmentally sustainable work practices that are hygienic, effective and have environmental benefits.
Any exciting new sustainable products or categories are included in our Green Purchasing initiatives. Danihers are now looking at ways of how we can join this fight against plastic. We are looking at banning all plastic bag use and bringing in bio gradable bags instead. Stay tuned, more to come…
Sources:
www.worldenvironmentday.global/en