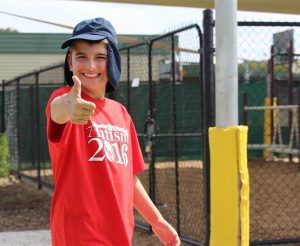 Autism Awareness Month is a very important time for our team at Jacana School for Autism (JSA). It acknowledges the special talents of our students who come from all sectors of the community. April 2 is World Autism Awareness Day.
Jacana started Autism Awareness Month early with our fourth annual community-wide Jacanarama Fun Run/Walk on Wednesday, March 23. It was pleasing to see such a large number of school community members join in the Fun Run to celebrate autism and shine a light on the strengths and talents of individuals on the autism spectrum.
The children were rewarded for their efforts with a sausage sizzle after the event. Some raised money for the school through sponsorship of the number of laps completed on the school's walking track.
JSA is a state government specialist school that exclusively addresses the educational needs of students with Autism Spectrum Disorders (ASD). JSA was established in 2013 and currently caters for 200 students in primary and secondary years, from 5 to 18 years of age. We have over 100 staff.
Most students attend full time but some students have a dual enrollment with their local mainstream school and others have transitioned into full-time mainstream education after a few years at the school.
In 2015, JSA successfully gained the Amaze ONE Certification accreditation. Certification was achieved in the following areas – Operational Standards; Autism Spectrum Disorder Standards; and Educational Standards.
We have been clients of Danihers Facility Management for more than three years with a longer association as part of a different entity. We value the quality of their work and their responsiveness when we have any issues, for example, when we've had flooded carpets!
Connie Pupillo
Principal
Jacana School for Autism