Danihers are proud to play a part in another successful redevelopment project – this time at Alphington Grammar's Early Learning Centre.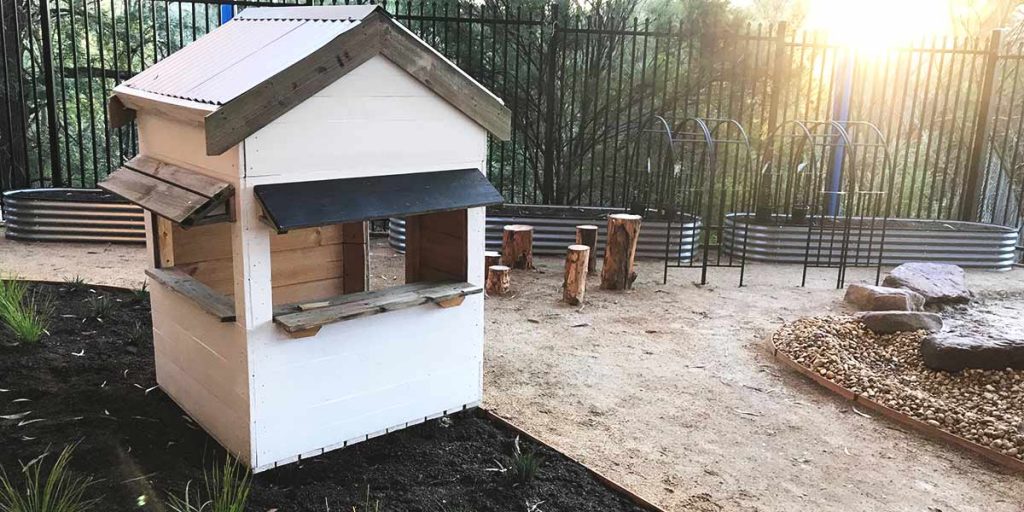 The scope of the landscaping project was to transform the area from a 'plastic' playground into a learning/play area. This sensory garden is filled with plenty of things sure to inspire play-based learning like raised garden beds, cubby houses, a dry creek bed and stepping logs.
What is a Sensory Garden?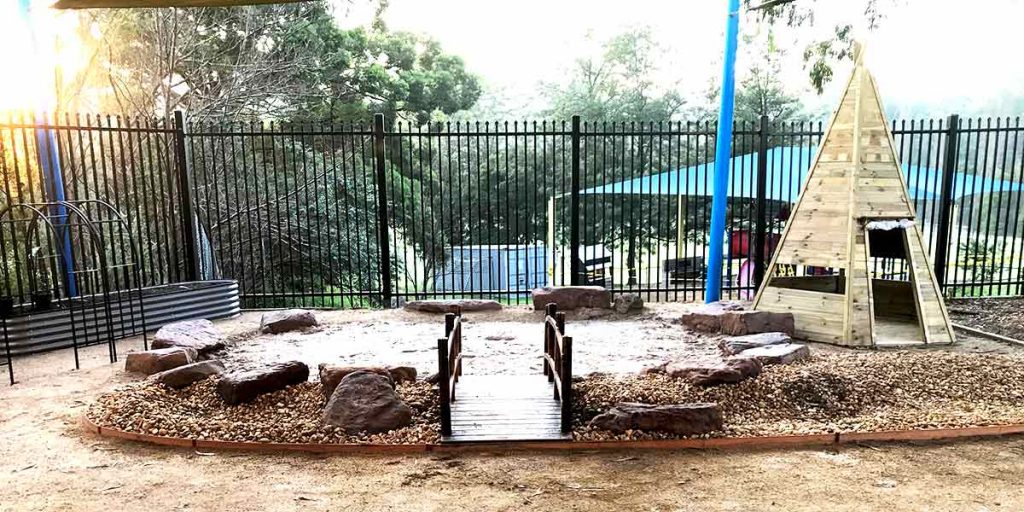 As the name suggests, a sensory garden is a garden designed to stimulate the senses. Unlike traditional gardens that are designed to be observed, sensory gardens are filled with hard and soft landscaping, colours and textures picked specifically to engage sight, smell, touch, taste and sound.
Sensory gardens are a great addition to the schoolyard. They are a fun educational tool that gets students outdoors, exploring and learning about the environment around them. Sensory gardens create an opportunity for play based learning activities, inspiring curiosity, fostering new interests, encouraging students to ask questions, problem solve and use their imagination.
How the Design Came Together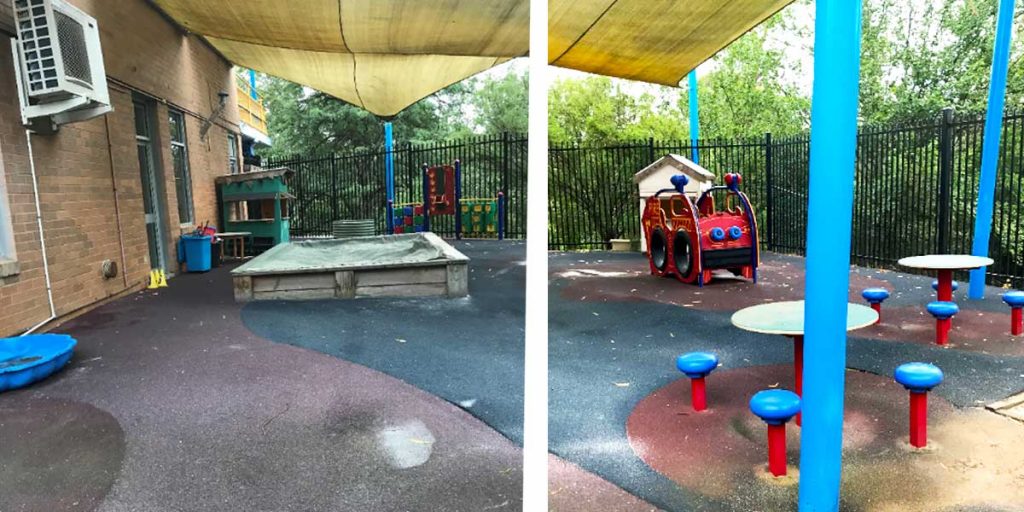 The sensory garden, designed by Justin Calverley from Sensory Gardens, took around three weeks to complete. Originally the area was more of a 'traditional' playground, with rubber flooring and plastic play equipment. Once these were removed, the garden started to take shape.
Many of the larger play items in the garden were repurposed for the project. The cubby houses were repaired and given a new coat of paint and the balance poles were made from a tree that had fallen nearby.
Finally, the three raised garden beds are waiting to be filled with vegetables and herbs when the students return to school.
Well done to the Danihers team members Malcolm, Mel and Vanessa. Their creativity and hard work helped bring Alphington Grammar's design to life!
The playground renovation started taking shape back in late July and was enjoyed by the school's youngest students briefly before they returned to at-home learning. We are sure they are back enjoying the space in Term 4!
If you have any up and coming landscaping projects, please contact your Client Services Manager to see how we can help you.