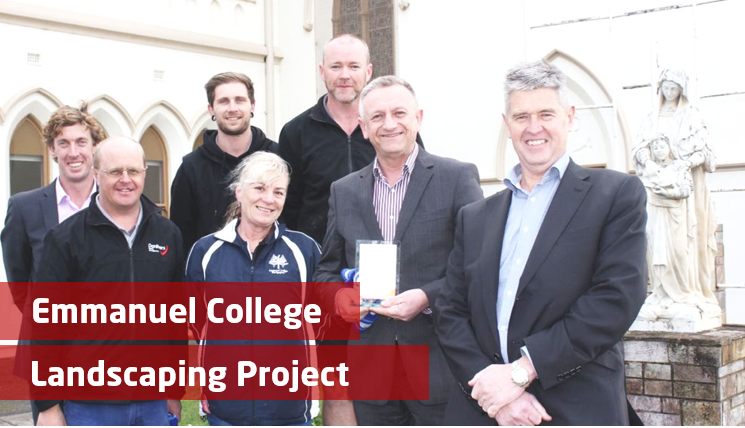 In 2018, Danihers Facility Management supported Emmanuel College, Warrnambool's St Ann's Statue rejuvenation and landscaping project.   
We are so proud to help our clients bring to fruition projects or ideas that will make a difference to their schools and local communities.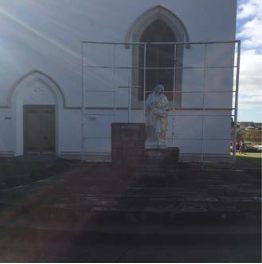 The marble statue is situated between St Ann's Chapel and the school campus. The staff at Emmanuel College wanted to create a welcoming space for staff, students and visitors to enjoy. The area had to compliment the surrounding grounds and create a connection between the garden and the entrance to St Ann's Chapel, a beautiful heritage building that hosts weddings on weekends.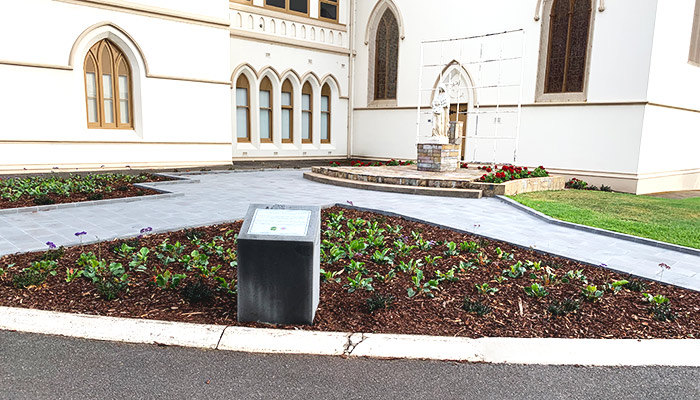 The Design
The final design is adaptable to allow for any changes or additions such as seating in the future. Danihers team members Jason and Leon stepped in to help with the planting and will continue to maintain the garden. Filling the garden beds are plants suited to the climate and the area, ensuring the garden will thrive and look its best all year round.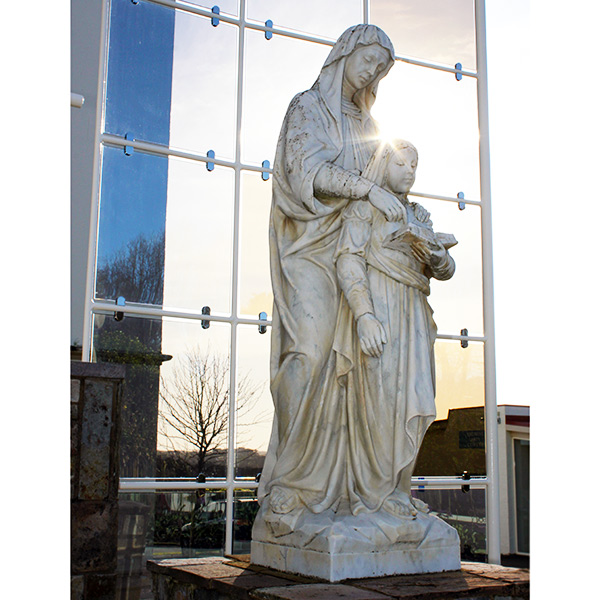 The statue of St Ann was restored and the old, unsafe cement paving was replaced with beautiful bluestone pavers. The addition of coloured glass into the existing frame that forms a backdrop to the statue, has added an interesting new dimension.
The glass captures the reflection of the statue, the stonework, the trees in the background and, depending on the time of the day, the sunrise and sunset.
College principal Peter Morgan thanked Danihers for their support of this project. He said "It's vitally important schools maintain the legacy of past generation ensuring they are part of the story of now. College alumni often mention the importance of this space during their school days and now it has come back to life for current students and staff. I enjoy seeing the renewed level of interaction between students and the statue of St. Ann now the space is once more welcoming and special."
The Final Result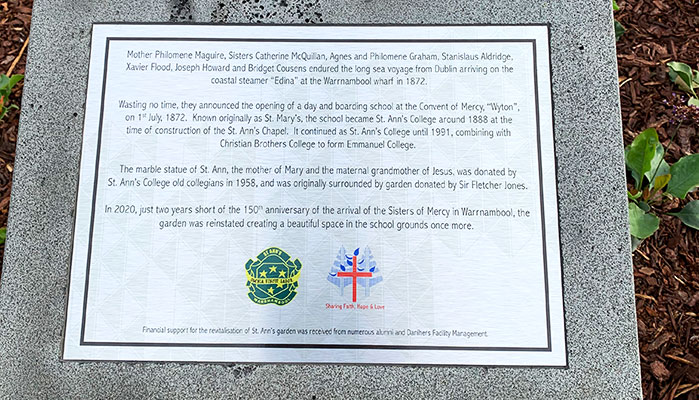 The completed project has brought new life to an important component of Emmanuel College. The addition of a plaque now provides a link between the statue and the College, offering current and future students a glimpse into the history and tradition of Emmanuel College.