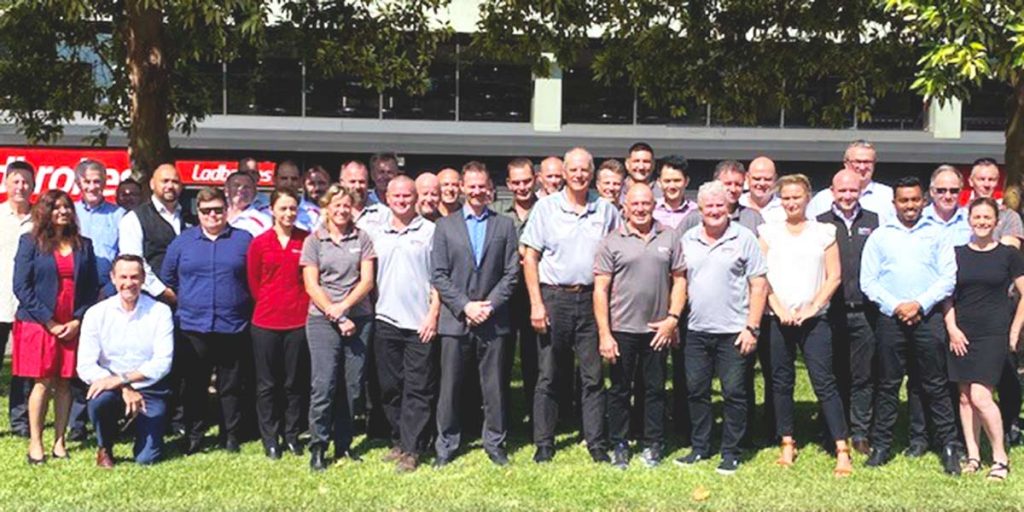 There has been a bit of reshuffling on our key sites over the past couple of months!
The exciting appointment of Scott Howells as our new National Facilities Manager left the role of Site Manager at Caroline Chisholm Catholic College vacant so we had to make some role changes on some of our client's sites.
To replace Scott, Kyran Kelly has moved into the Site Manager role at Caroline Chisholm Catholic College. Kyran joined the Danihers team in 2017 and in that time, he has progressed from Maintenance Officer at Presentation College to Site Manager at OLSH Bentleigh where he managed a team of three.
OLSH Bentleigh is now in the capable hands of Melinda Hylands who has proved to be a great operator at St Lawrence Primary School over the past 18 months.
Finally, Vanessa Hollows has stepped up to a Site Manager role at St Lawrence Primary School. Vanessa has been with Danihers for more than six years, most recently in a Grounds and Gardens Officer role at Caroline Chisholm Catholic College.
On a sad note, Warren Rank has recently resigned from his role as Site Manager at Alphington Grammar. We are pleased to appoint Malcolm Roberts as the new Site Manager, and we are sure Malcolm and Andrew Bunton will continue to provide outstanding service to our client.
Thank you for all your years of excellent service Warren. You will be missed and we wish you the best of luck as you start a new chapter!
Congratulations Kyran, Mel, Vanessa and Malcolm! These role changes are very well deserved, and we look forward to seeing these stars of our team go from strength to strength on their new sites.
Once again, this is a perfect example of the depth of talent we have within Danihers, which we are sure will continue to evolve, develop and shine.