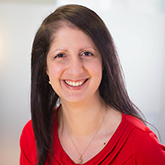 We would like to warmly welcome Melinda Pantelis to the Danihers Facility Management family.
Melinda joins us in the role of Executive Assistant, Business Development and Events Manager and her key responsibilities are threefold – Executive Assistant to Anthony with a focus on driving Business Development initiatives and managing all functions and events.
Melinda comes to us with a strong background in administration, business development, project coordination and client management.
Prior to joining Danihers, Melinda held senior administrative positions at Customised Training and UTi Australia. Her interest in human resources and travel also saw her working in these fields for several years.
Melinda is a keen cook and she balances her love for food with a passion for fitness and personal training.
Welcome aboard, Melinda!