Anthony Daniher with his brothers and sisters recently completed the MND drive.
Here are Anthony's thoughts of the event…
It was a cracking event, commencing at the Government House where The Honourable Daniel Andrews MP and Governor of Victoria, Linda Dessau set us all off in grand style.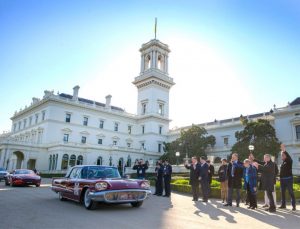 We had a morning tea at Woodend, lunch at Daylesford, a quick street stopover in Stawell, then onto Horsham where we had dinner. On the second day of the drive we continued through western Victoria where we held a footy kicking competition in Nhill then a visit to Appsley and Penola before stopping at Mt Gambier and enjoying the Connawarra wine region.
Day three saw us back in Victoria with lawn bowls in Coleraine before visiting Dunkeld for lunch and making our way on to Geelong for the big finale event – A Woodstock-themed dinner.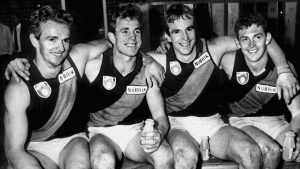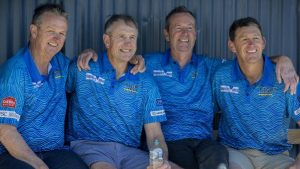 It was a fabulous three days, Darcy, Ned and I met many wonderful people all touched by this beast, but all pushing to raise the funds to find a cure.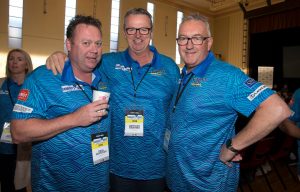 This year's Daniher's Drive was an incredible success, the most successful ever. Fight MND were able to reach the magical milestone of $2.5million – which will be immediately committed to funding ongoing research to find a cure for MND. What a brilliant effort – well done to all!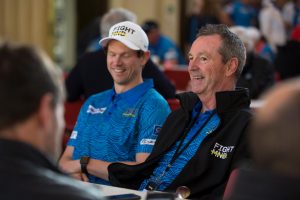 If you haven't already, please donate at www.fightmnd.org.au
Anthony