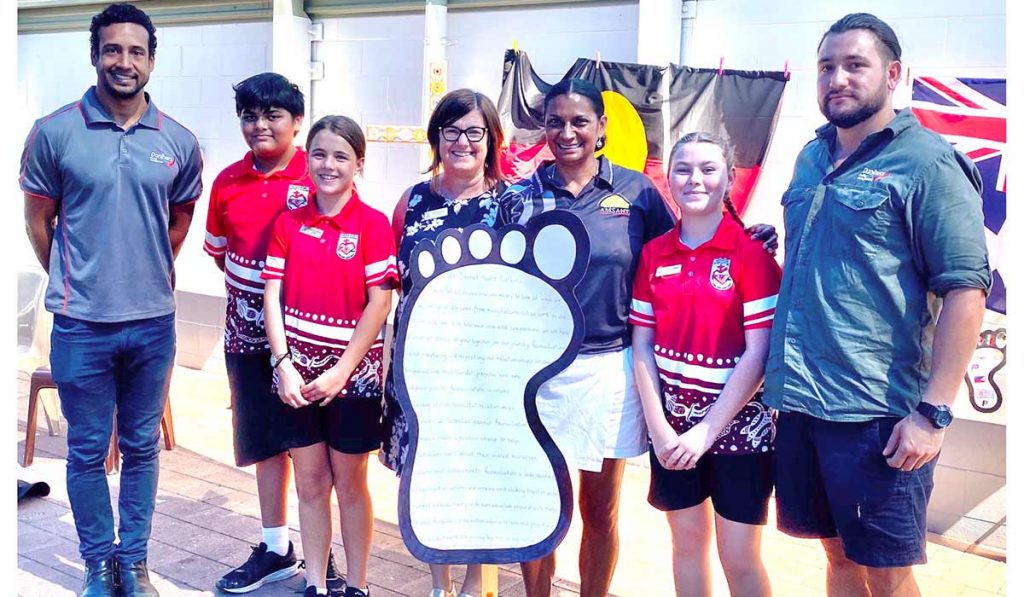 The end of May marked National Reconciliation Week 2020. This important week in Australian history recognises two significant milestones in the reconciliation journey – the 1967 referendum and the High Court Mabo decision. The theme for 2020 is 'in this together', encouraging all Australians to reflect on the part they play in the journey towards reconciliation. NRW is a time to learn about our fascinating indigenous culture, history and achievements, creating a shared sense of belonging and identity.
This year Danihers team members Thomas and Brenton joined guest speaker Nova Peris OAM and school Principal Gez Mulvahil on stage at Sacred Heart Catholic Primary School's Reconciliation Week Ceremony. Thomas and Brenton performed Welcome to Country on behalf of the Larrakia People, the traditional owners of the greater Darwin region. Thomas and Brenton both belong to this group through their grandmother.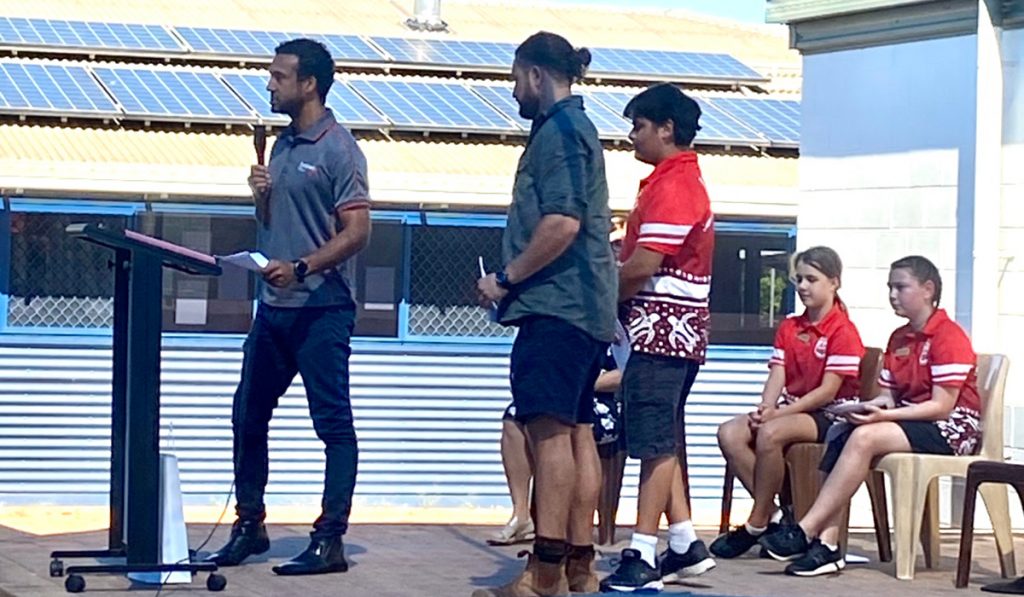 Danihers are proud supporters of Indigenous people in Australia. We understand that we all have a role to play when it comes to reconciliation. The part we play – big or small can help build relationships and communities that value Aboriginal and Torres Strait Islander people and their futures.
We are currently working with employment agency Max Solutions, who specialises in Indigenous employment, health and training. We are also working to obtain a Reconciliation Action Plan (RAP) that will allow our organisation to continue to spend time scoping and building relationships with Aboriginal and Torres Strait Islander stakeholders. This process will help us produce future RAPs that are meaningful, mutually beneficial and sustainable.
Danihers would like to pay our respects to Elder's past and present and acknowledge the Traditional Custodians of the land where we live and work.