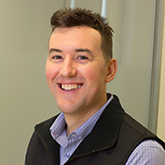 We are absolutely delighted to announce our newest team member, Tristan Cartledge, who joins Danihers Facility Management as our Business Development Manager.
Tristan is new to the facility services industry, however he brings with him an exceptional array of knowledge and skills in customer service, KPI delivery, recruitment and training, mentorship, management of rosters and wages, OH&S training, and event planning that he has acquired over the past five years through upper management roles within a leading Australian health club.
Combining his experience with a drive to learn and embody our Daniher Way values, we believe that Tristan will make an invaluable addition to the team.
In his new position at Danihers, Tristan will be working closely with our General Manager and two Managing Directors to help determine the future business dealings of our company and to ensure the retention of current contracts.
In his spare time, Tristan enjoys traveling and has been fortunate to visit many different countries. He is also a big fan of AFL, having played professionally with Essendon and Richmond Football Clubs.
We extend our warmest welcome to our newest family member, and wish him the best of luck in his new role!