In October, we celebrated two key events on the Danihers calendar – Danihers Appreciation Week and Thank Your Cleaner Day.
During Appreciation Week, the Danihers' management team visited our cleaning sites across Melbourne, regional Victoria, Sydney, Brisbane, Darwin and Katherine in the Northern Territory.
Cleaning is often an invisible job conducted in the mornings and evenings. We went out early and late to make sure we visited the majority of our team to say Thank You.
It was great to have so many wonderful conversations, see so many beautiful smiles, and deliver a small token of appreciation.
Many of our clients joined in and said their own special Thank You.
Gez Mulvahil at Sacred Heart Catholic Primary School in Palmerston presented our team with treats and a special mention in the school newsletter.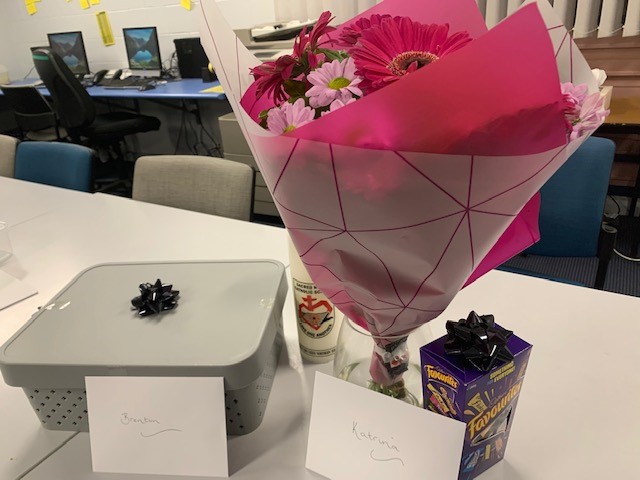 Our cleaning teams are integral in the delivery of The Danihers Way and we thank them for their dedication to keeping our clients' sites clean, tidy and hygienic.
Now in its fifth year, Thank Your Cleaner Day was celebrated all around the world, with more than 20 countries taking part in the initiative.