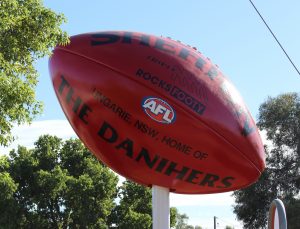 Last Saturday I went home to Ungarie in NSW to attend the unveiling of the town's latest feature – a Big Footy.
It was a magnificent day, sponsored by Triple M, we even had the deputy prime minister Michael McCormack attend (he is a local operating out of Wagga).
Mum and Dad were just tickled pink to see the town swell from 400 people to 2300! And it was such a big moment for us all to see the ball unveiled with the inscription that reads: "Ungarie NSW, home of the Danihers."
The footy itself is massive at 8 metres x 3 metres and weighs 800 kilograms! We really hope it gives the town a bit of a boost after a pretty tough harvest last year.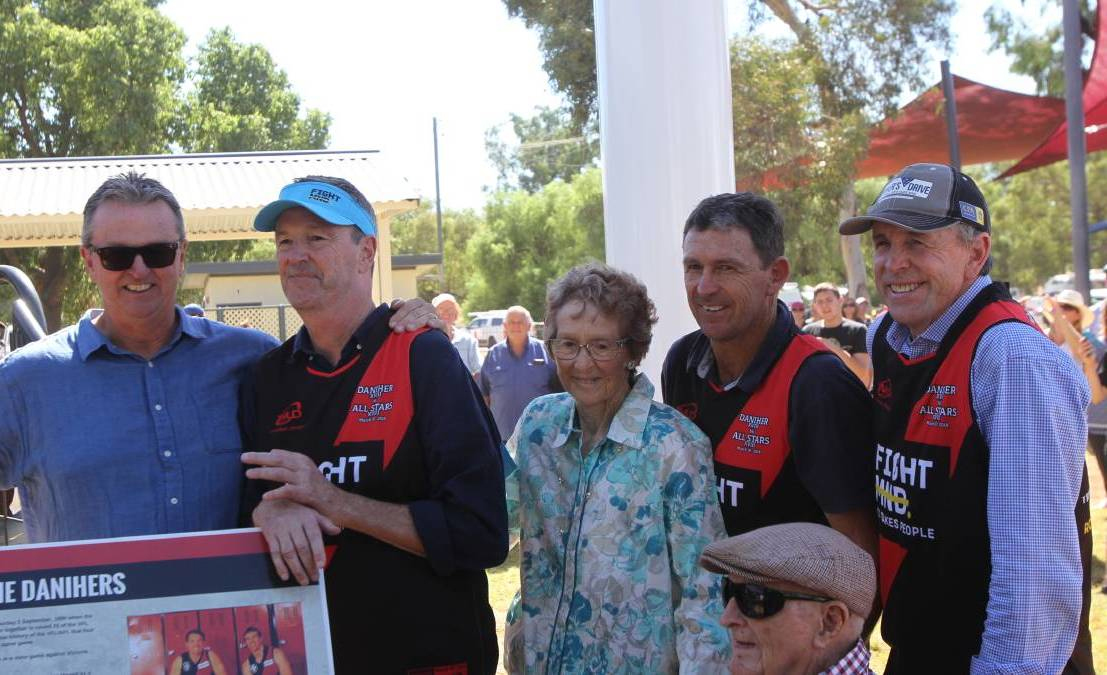 On the day McCormack coached the Ungarie All Stars against the Daniher Legends and it was a fun game of footy that was played in great spirits.
The day helped to raise more than $23,000 for Fight MND and we hope The Big Footy will continue to give Neale and his foundation a big boost.
Neale is still doing an amazing job raising funds for treatment and a cure of MND, currently tracking at $30 million raised – what an effort! As always you can donate at www.fightmnd.org.au
All in all the event was a really special highlight for us all!
Anthony