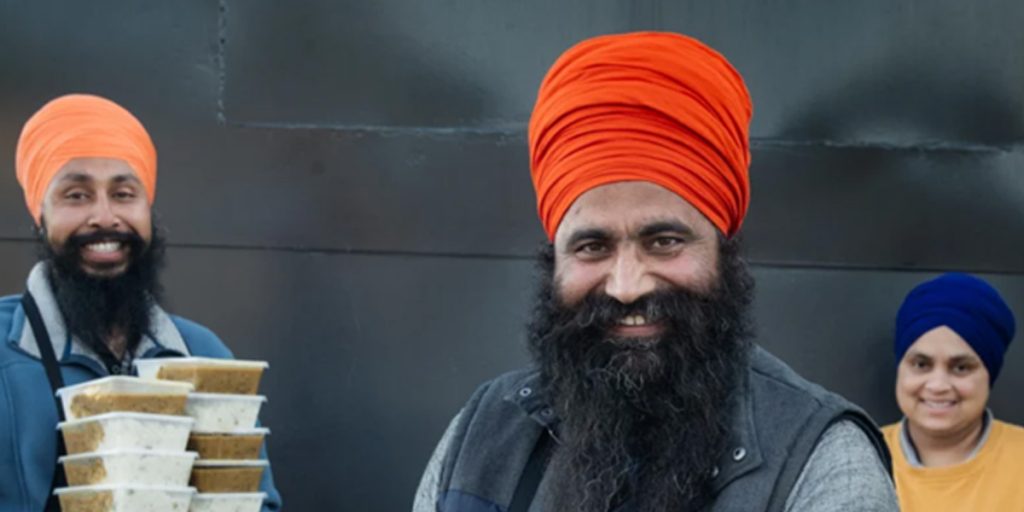 As Victorian's settle into tougher restrictions this month, we thought we would share a good news story with you. A member of our team, Sukhwinder Kaur, has been very busy during the pandemic.
Not only has Sukhi been working hard at the frontline to keep our school sites COVID-19 free but she also helps get food to those that need it most.
Panic buying, self-isolation and financial hardship have left many wondering how they will make it through the coronavirus pandemic. The Sikh community realised there was a greater need than ever and have stepped up in a time of crisis to help those who are struggling.
Who is Sikh Volunteers Australia?
Sikh Volunteers Australia is an organisation that has been making and distributing free meals since 2017. In the beginning, the volunteers – known as sevadars were delivering meals to the homeless in Tooradin and Frankston twice a week. This year they expanded to tackle areas ravaged by the bushfires but the coronavirus pandemic has been their biggest challenge yet.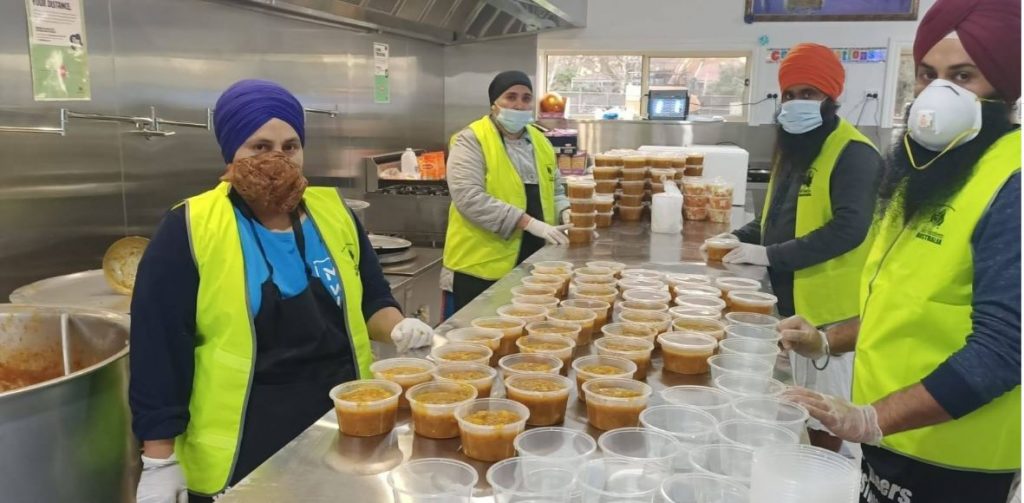 From the large kitchen in Devon Meadows, an army of 170 masked and socially distanced sevadars work staggered shifts. A typical day starts at around 8am, with vegetable chopping. Meal preparation kicks in around midday, allowing enough time for cooking and packing so the meals can be delivered from 5pm.
At the peak of the last lockdown, the Sikh Volunteers Australia kitchen produced and delivered around nine hundred meals each day for the elderly, the homeless, the unemployed, international students and people self-isolating. The numbers dropped as restrictions eased but are now on the rise again. Once again, sevadars like Suki are helping those who are most affected.
It is no surprise that the 'Love all & Share all' vans are now a welcome sight for many Melbourne residents who have found themselves going without during this pandemic. Thank you to all the amazing organisations out there like Sikh Volunteers Australia who generously offer their time and energy to those needing a helping hand.
If you would like to support the wonderful work Sikh Volunteers Australia does every day, head to the Sikh Volunteers Australia website to make a donation.