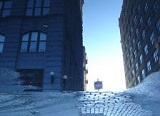 Facilities can take a huge toll during the winter months. Cold temperatures, hail storms, wind and power loss can lead to extensive damage at your site. Energy wasted through leaks, cracks, drafts and other facility flaws can also cost you dearly during the colder seasons.
Consider the following tips to ensure your facility runs safe and smooth throughout winter:
1. Prevent slips and falls – One of the biggest hazards for your staff and visitors in winter is falling on slippery walkways.  Ensure that you have an effective water or spill removal program in place and plenty of "wet floor" and cautionary signs in stock. Identify and monitor any hazardous walkways and be prepared to temporarily block areas that tend to become dangerous.
2. Protect your floors, inside and out – Floors take a beating during winter when mud, sand and leaves are tracked through your facility. Protect your floors from winter wear with an extra layer of finish. Scrub entry floors to remove soils and then recoat to give the floor added protection.
Entrance mats offer great protection and are often the first line of defence from dirt and mud. Make sure you have good quality mats that start outside the entrance doors and continue inside allowing your staff and visitors to step three times with each foot on a mat.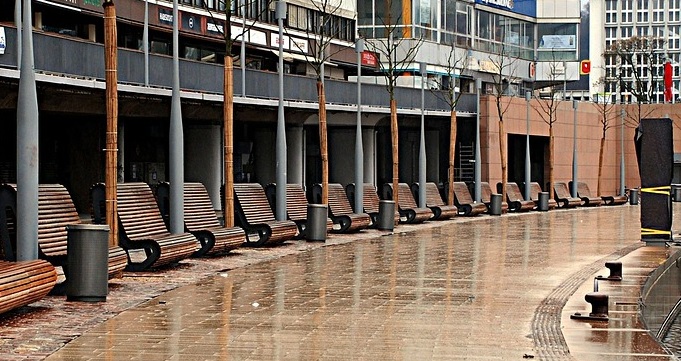 3. Change your HVAC filters – The change of season is a great time to change the air filters in your HVAC system and ensure your systems are in good working order. Regular filter changes can extend the life of your units, reduce energy consumption and help you save money.
4. Inspect all exterior doors and windows – Cold air draughts can have a huge effect on the temperature and air quality of your facility. Ensure that warm air stays inside during the winter and the building is secure from water penetration and leaks, by checking that all cracks are sealed and there are no gaps between window/door frames and exterior walls. Inspect the weather stripping at all exterior door frames to make sure it's still in place and secure, and check your door sweeps and doors for proper closing.
5. Perform roof inspections – Adequate roof maintenance not only reduces leaks, but extends the life of your roofing systems. Look for areas of loose tiles, especially around the building eaves where water can pool during winter and allow moisture to enter under the shingles. In addition, check flashings at vertical wall intersections, chimneys, and plumbing vent boots to confirm there are no holes or other damage that can allow water to enter the building during heavy storms.
6. Clean gutters and downspouts – It is important to check the roof regularly during winter to ensure that roof drains are not clogged with leaves and debris. Clogged gutters can cause water to back up, which will damage the roof and the trim around the roof, as well as the walls or cladding. Ensure all gutters and downspouts are clear and adequately draining water away. Consider pruning overhanging trees at this time to keep the leaves and debris off the roof.
7. Check exterior concrete and asphalt pavement – Perform regular sealing of exterior cracks in sidewalks and paved areas during winter. Water that pools inside these cracks can cause the concrete to deteriorate, leading to more costly repairs later. The water penetration can also cause the subgrade to soften, leading to settlement and potholes.
8. Beware moisture and mould – Water seepage that reaches interior walls can be absorbed and lead to formation of mildew and moulds that make air quality poor. Completely dry any areas impacted by moisture collection or seepage, and ensure adequate ventilation.
9. Guard your technology and data – Winter weather can result in costly power outages due to storms and wind.  It is critical to back-up all company data daily, either onsite or through a hosted, off-site service. Always check to make sure your back-up system is working properly before a storm hits.
Be prepared for winter – invest in the maintenance of your facility and create a safe and healthy work environment for your staff and visitors.