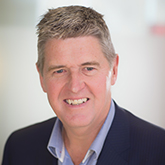 It is with great pleasure we would like to introduce Stephen Thorogood, our new General Manager at Danihers Facility Management.
Steve joins the Danihers senior management team, working closely with Finance Director Mark Lynch, Managing Director Anthony Daniher and National Operations Manager Charlie Adams, to drive Danihers forward in delivering facility management services to our clients, for now and into the future.
With a strong background in logistics, Steve's passion for the industry drove him to excel through various leadership roles. 30 years on, he was leading a team of more than 300 people as the Australian Manager of a $230 million air and ocean freight and logistics business.
Steve is now bringing his passion and management expertise to Danihers where he will be responsible for guiding the future direction of the company, with a focus on ensuring service quality is delivered, and our systems and processes that underpin this service model are best practice.
Throughout his career, Steve has demonstrated a strong ability to build successful teams of dedicated people based on a culture of service excellence and similar values to Danihers. We believe this will continue the ongoing development of delivering service excellence in facility management to our loyal clients.
Steve has a broad range of experience achieving operational efficiencies, developing organisational capability and increasing business value.
Since 2011, Steve has represented his industry as a board member and director of the World Air Cargo Organisation (WACO).
Time outside of work is spent with his family and adult children as well as supporting his local footy and netball club, the Romsey Redbacks.
Please join us in welcoming Steve to Danihers!