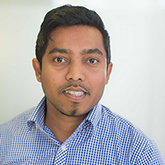 This month, Dihan Dewage has joined the Danihers FM team as our new Client Service / Training and Development Manager.
With more than 10 years in the facilities management industry, Dihan has held roles at Fed Square Pty Ltd, CBRE, Investa Property Group and Schindler Lifts.
In this time he has gained a strong knowledge of all aspects of facilities services, including asset management, essential services, security, compliance and sustainability.
Dihan has extensive experience managing teams, supporting stakeholders and providing excellent customer service.
Dihan is a keen cricket player and in his free time he travels the world watching cricket and playing the trumpet in a Sri Lankan Papare band. He has been fortunate to combine his love of music and sport playing the trumpet at various cricket and football games.
Welcome Dihan!