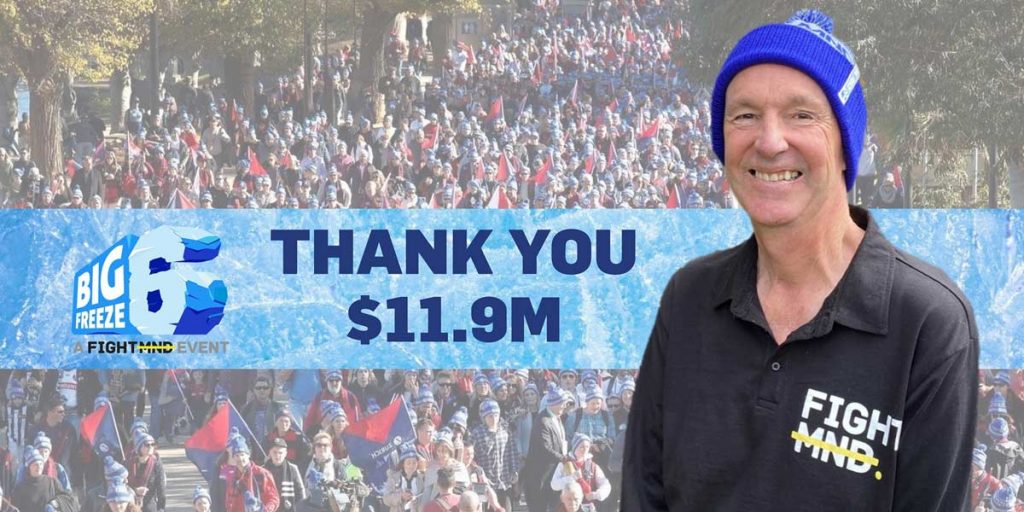 Despite the challenges 2020 threw at FightMND, they still managed to have another successful year. The Big Freeze campaign raised $11.9M – the most successful year to date!
Thanks to the support of the generous Australian public last year, FightMND were able to:
Contribute $10.68 million to world leading MND research.
Provide valuable care equipment to those Australians living with the disease.
It's been a great start to 2021 for Neale and the FightMND team, with the Victorian Government contributing a further $1M in funding.
Neale has also been recognised for his dedication to the AFL community and contribution toward finding a cure for MND, with the unveiling of an MCG walkway aptly named 'Daniher's Way'. The walkway runs between the William Barak Bridge and the MCG and will now form part of the Big Freeze 'Walk to the G' route.
Congratulations, Neale!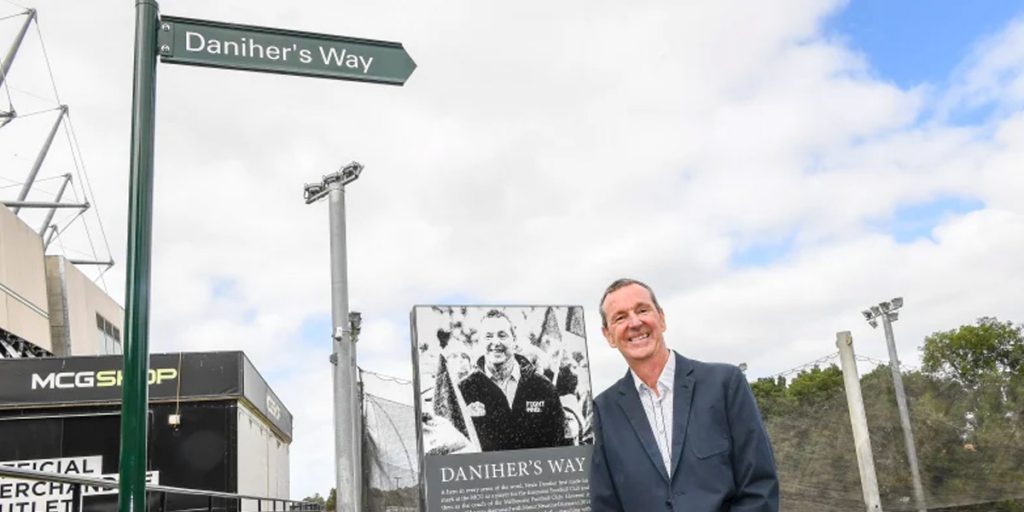 It's another busy year of events for the FightMND team, read on to see what they have in store for 2021.
Big Freeze 7
14th June 2021
We can't wait to see which of our sporting stars will take the icy plunge in 2021!
Last year's Big Freeze looked a bit different thanks to COVID-19. Well done to the FightMND team who overcame the challenge and brought it to us virtually. Here is hoping this year we will be able to head back to the MCG to watch Big Freeze live in action.
If you would like to purchase a Big Freeze beanie this year – click here.
2021 SockIt2MND
19th and 20st June 2021
Sockit2MND is on again this year and all sporting clubs in metro and regional Australia are invited to get involved. Teams are encouraged to don a pair of these iconic blue socks and show their support for those that have been affected by MND in their local communities.
If you would like to be involved in the Sockit2MND campaign, register your interest here.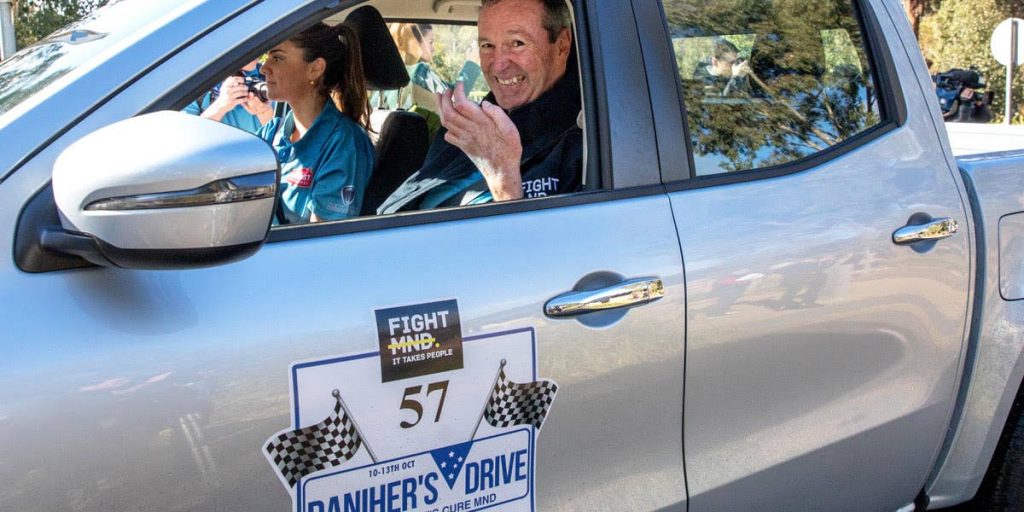 Daniher's Drive
2021 dates TBC
Unfortunately, the Danihers Drive was cancelled in 2020 but it's looking pretty good for 2021! This year participants will be hitting the road and travelling through Myrtleford, Lakes Entrance and Warragul. A fun way to raise much needed funds and to show support for those communities affected by the bushfires and the pandemic.
Planning is already underway, so if you would like to come along, register your interest here.
FightMND 27 Challenge
2021 dates TBC
The FightMND 27 Challenge kicked off in 2020 and is here to stay! This year participants are encouraged to embrace the number 27 – the average life expectancy of someone diagnosed with MND (27 months) by setting themselves a physical challenge to raise all important funds for MND research.
The team are currently working on locking in dates for 2021 – stay up to date here.
We can't wait to see what Neale and the FightMND team achieve in the year ahead!
If you would like to help the fight against Motor Neurone Disease, show your support here. Every generous donation brings researchers one step closer to discovering effective treatments and a cure for MND.
*Article information and images sourced from FightMND.