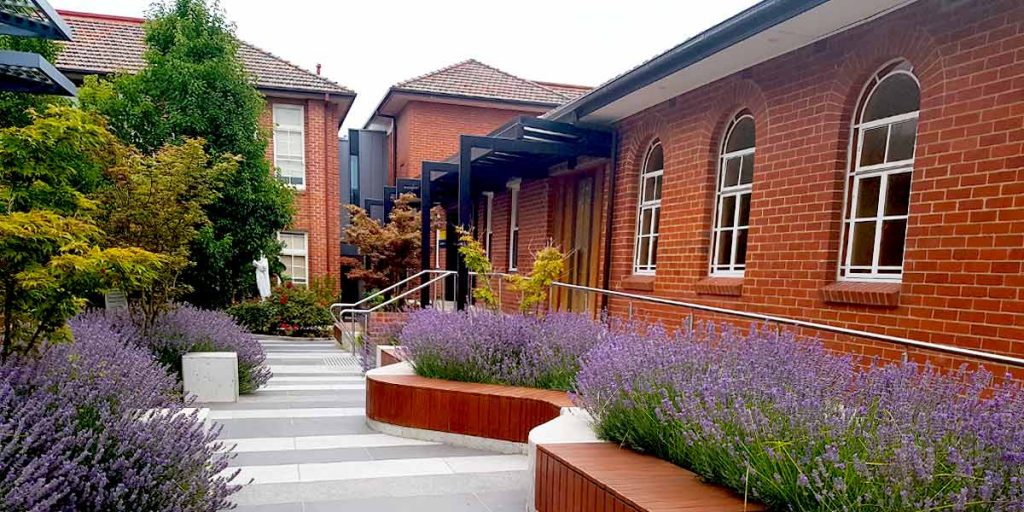 What a start to 2021 it's been! We know many of you came back from holidays and had to hit the ground running. Term cleans and grounds and building maintenance had to be completed before the staff and students returned for the new school year.
There are also lots of projects happening around our sites at the moment, so we thought we would give you a quick update on some of the exciting works in progress.
Alphington Grammar – New Stairs
The challenge was on for our Facilities Services Manager, Damian Morwood to help create a new set of steps for students to reach the sports oval safely – especially in the winter months.
They are a long set of steps and the team had their work cut out for them creating a solid base in the bank, but as you can see from the photos, they turned out well!
The lockers in the senior students' building were also given a facelift. Structurally, the lockers were in pretty good shape. Some minor repairs and a new coat of paint saved them from being thrown out – we love a good repurposing story at Danihers!
Christian Brothers College, St Kilda – Painting
The internal walls of the main building at CBC were long overdue for a freshen up, so the painters got started on the foyer and worked their way through offices, classrooms and even the science labs! Each wall was painted with three coats in a white shade, freshening and brightening up the whole space.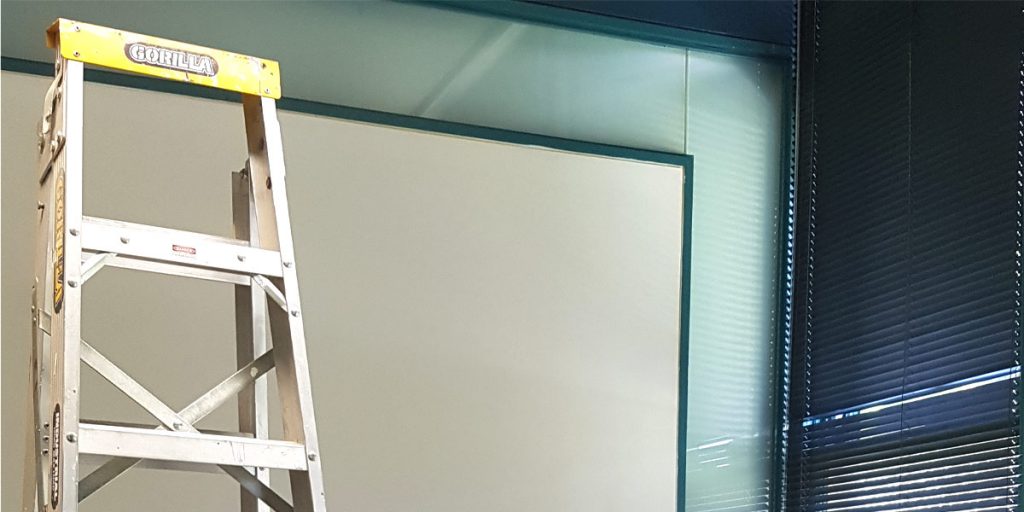 While they were there, they also turned their attention to the custom outdoor seating, sanding back and recoating the timber that had weathered in the elements.
Oakleigh Grammar
Last month our team had to go in and work their magic at Oakleigh Grammar. The site needed a bit of TLC, so our team spent a few days tackling both the inside and the surrounding grounds to get them up to scratch.
They started inside with the cleaning. A term clean was done, along with pressure washing all the concreted outdoor areas that had a build-up of dirt and so on.
Next on the list were the grounds and gardens. Our team spent some time weeding, pruning and replanting all the existing garden beds, adding some much-needed greenery.
What a difference! Our team knuckled down and did an amazing job getting the school ready for when staff and students returned. Well done!
If you have any projects on the go that you would like to share with us, please send them through! We love to see how you guys are making a difference at Danihers FM sites.