Strategic Management Update
Danihers Directors, Anthony Daniher and Mark Lynch have both agreed that a fresh voice and good leadership is required to achieve goals from the five-year business plan. After careful consideration and a thorough process, they have selected Danihers first ever CEO.
Danihers is delighted to announce that Tony Morwood has been successfully appointed into the role, commencing Monday 1st April 2019.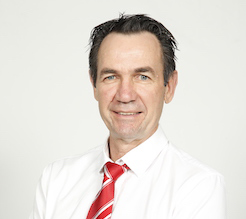 After many years of being hands on in the business, Anthony 32- years and Mark – 22 years have decided to take on a more strategic role moving forward. They will both become Board Members of Danihers Facility Management, which will allow them to work on long term strategies for the business.
Tony brings enormous business acumen with extensive experience in running his own businesses and most recently, CEO of the Sydney Swans Foundation. His extensive experience and training in a professional environment will only bring positive energy and success to Danihers. Tony will assist Danihers in delivering on our key strategies such as delivery of our Business Plan and our new IT Platform. Our team is enthusiastic, and we are all looking forward to an exciting new journey.
We look forward to introducing our new CEO, Tony Morwood to you all.
Danihers is experiencing constant growth within our key target markets, hence our team is growing and moving into new roles, as well as taking on new and exciting challenges.

Supporting Tony Morwood on the Senior Management Team is Steve Thorogood – General Manager Business Development and Key Accounts.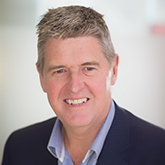 We would also like to take this opportunity to congratulate Kate Henselis on her promotion as a National Operations Manager. She will be running Danihers day to day operations as well as compliance.