This World FM Day we're helping you answer a very important question – how can you do more with a small facility management budget?
Facility managers are increasingly under pressure to improve efficiencies, implement new technologies, enhance service delivery and reduce operating expenses. Once you have cut costs you may be left wondering how you are going to achieve your department's objectives.
Below are five ways to make sure you don't come up short at the end of your funding cycle:
1. Know your data and industry benchmarks
Know your historical data and expenses for maintenance, grounds, staff, materials, contracts and utilities, and benchmark these against similar organisations and industry trends.
From there you can determine if you have done enough to cut your expenses compared to similar organisations. Alternatively, the data might show where you are able to further reduce costs.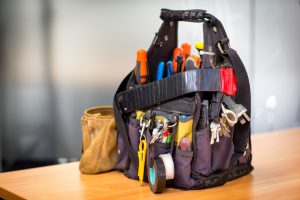 2. Understand your deferred maintenance
Facilities with lower backlogs of deferred maintenance are able to be more proactive and do more planned and preventive maintenance.
Sites with high backlogs are more reactive. This can become very costly due to the constant demand for repairs and higher utility costs.
3. Look for ways to save waste and energy costs
Do you have old HVAC systems, poorly positioned windows, occupants who leave computers and lights on, or a combination of the above? Look at reducing operating costs by regulating the climate, retrofitting old systems and introducing behaviour change programs.
Performing a waste or energy audit is the best way to discover where to find savings. Through an audit you will receive a comprehensive list of recommendations and an outline of how much you can save your business by improving each identified measure.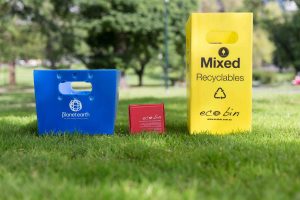 4. Find efficiencies or ways to reduce the scope
Rank your list of expectations, deliverables and tasks in order of importance and analyse why it is done and how often. Does that task need to be completed daily or can it be done every second day? Does it still need to be done at all or can it be done by a different department?
Monitor how your team completes each of their tasks and look for ways to improve their performance. Maybe they can trim 30 minutes off of their work by using a different method or by combining tasks to be completed by a team instead of an individual.
5. Consider outsourcing to a trusted partner
Partnering with trusted businesses and using their resources is a great way to manage risks and save costs. Facility management companies are often great at finding further efficiencies and making suggestions that can save you money in the long run. Regular reviews and critical quality audits lead to continual development and improvement upon service delivery levels.
Danihers Facility Management offers a range of facility management solutions for your organisation. Many services can be tailored to fit any budget and range from 24/7 emergency support to routine maintenance, dedicated onsite management or simply supplementing in-house teams.
For more information or advice, contact us now. Call the Danihers Customer Service team on 1300 559 409 or call your Client Service Manager.
The focus for World FM Day 2017 is 'Enabling positive experiences'. For more information visit the Global FM website at www.globalfm.org or the World FM Day page on Facebook.
Sources:
www.buldings.com
www.bifm.org.uk
www.globalfm.org
You may also like:
Facility Management made easy
World FM Day – What's so great about FM?