It's World FM Day once again – we'd like to take this opportunity to talk about the importance of facilities management (FM) and how it contributes to business worldwide.
The aim of World FM Day is to recognise the vital work of FM professionals and the overall industry in managing our working environment.
In addition to thanking our team for their outstanding efforts providing FM services, we'd like to talk about why we're so passionate about this industry:
So, what's so great about FM?
Facilities managers and FM companies are here to help you keep your site running smoothly so you can focus on your core business goals. It's all about empowering you to get on with your day job to deliver high quality business performance.
What do FMs do?
Facility managers do so much more than managing a facility. Many FMs are responsible for strategic planning and budgeting, managing emergencies and safety, as well as implementing systems and technologies.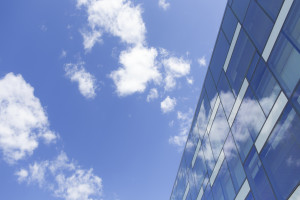 There are, of course, the important day-to-day tasks. Assets and systems need to be maintained, repaired, altered or refurbished regularly to ensure that they run like clockwork. Lighting fixtures need to be replaced. Rooms are often moved and painted, furniture is swapped out. Equipment and systems must be repaired.
What should you look for in a Facility Manager or a FM company?
Facilities Management is a diverse field and facilities managers require great people skills. They need to be approachable and have a passion for building relationships and communicating with a variety of people.
It is essential that FMs can think on their feet and have a very strong customer service ethic.
The International Facility Management Association lists the 11 core competencies of FM as:
Communication
Emergency Preparedness and Business Continuity
Environmental Stewardship and Sustainability
Finance and Business
Human Factors
Leadership and Strategy
Operations and Maintenance
Project Management
Quality
Real Estate and Property Management
Technology
Happy World FM Day 2016!
For more information visit the Global FM website at www.globalfm.org.
Danihers Facility Management provides a range of FM services, including full site management, essential services, grounds and garden maintenance, security, cleaning, fire safety, trades and maintenance, testing and inspections, health and safety, and operations. Contact our customer service team on 1300 559 409 for more information.