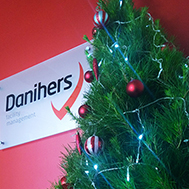 Well here we are again, four working days out from Christmas and we all say, "Wow! Where did that year go?"
Thank you to all of our clients, suppliers, partners and friends for your incredible ongoing support throughout the year.
We hope you have a chance to relax and reflect over the holiday season and spend some quality time with your family and friends.
We look forward to the many exciting challenges that await us in 2015!
Have a very Merry Christmas and a Happy New Year.