Sunday February 9 was a very tough day for Sharon Dellevergini from our team at CSL Broadmeadows.
Bush fires swept through the suburb of Darraweit Guim taking her fencing, surrounding property, and nearly taking her family home, while neighbours lost their homes.
With no fencing or feed for her livestock, Sharon had no choice but to sell and re-home all of her animals, and she continues to deal with the inescapable smell of smoke that still pervades her house.
Over the past few months, Sharon has been taking stock of the damage around her property and has begun to slowly rebuild her life.
At the recent Danihers Annual Family Day, Mark and Anthony were thrilled to surprise Sharon with a voucher for a weekend away in Golden Beach.
Sharon is looking forward to the getaway as a chance to relax in the fresh air before they start the huge effort of rebuilding  their fences and replanting trees throughout her 21-acre property.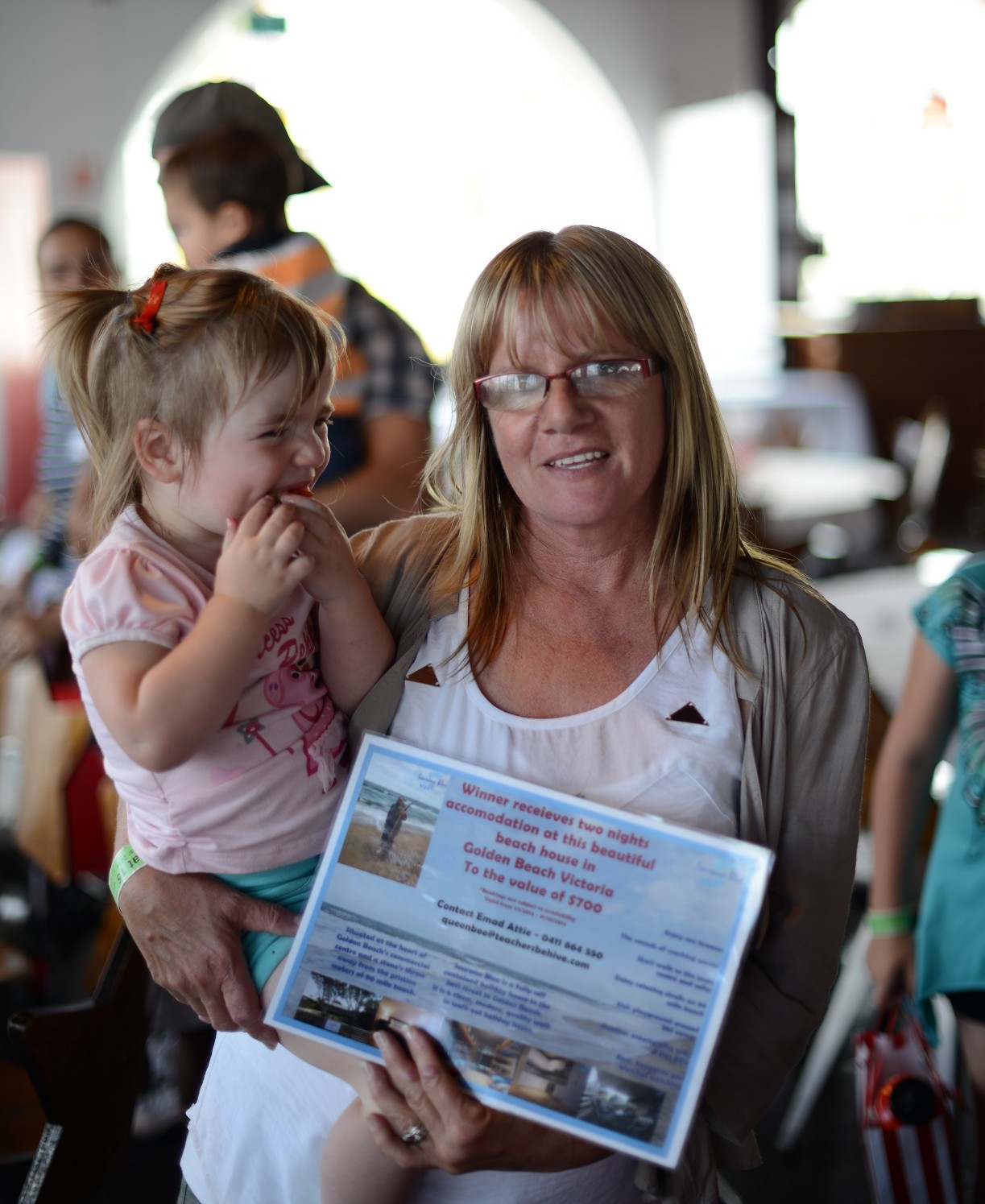 Sharon Dellevergini and her granddaughter at the Danihers Annual Family Day.