Brian Brown, Teacher from Emmanuel College in Warrnambool was very impressed with the work completed by the Danihers Team, another happy customer!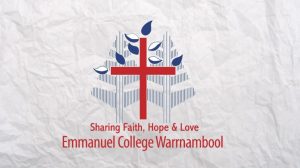 I was talking to Michelle the other day complimenting her on the fantastic job she is doing with the Emmanuel Centre in terms of cleanliness and one can see she takes great pride in what she is doing with the Faciility. At the same time I want to compliment you and your team for the fantastic job you guys are doing in looking after our wonderful facilities, which I think at times some staff just take for granted. Spring time is always a great time of the year for things to be looking a treat but it is a credit to you and your team for all the hard work you are doing and how well you have everything looking. One can see the great pride you guys take in ensuring things are done well. Again I appreciate all the support you and the team have given me this year. Happy for you to pass this onto your bosses in Melbourne. Enjoy your few days off next week as it is well deserved after your hard work getting "The Stage" and canteen finished off.

Brian Brown, Emmanuel College – Warrnambool 
Sharon Lewis (Administration Assistant from Emmanuel College in Warrnambool has also shared her thoughts on Danihers quality work.
 Danihers are doing a wonderful job and the new cleaner (Liz) is brilliant in the Admin Building.  Every morning things smell fresh and look immaculate.  She is going above and beyond and making sure the little extra things are done.  I would like to pass on this praise as she works in the background where not too many people would notice but we think she is doing an awesome job.

Sharon Lewis, Emmanuel College – Warrnambool