Danihers Site Leaders Day
21 November 2022
Creating high performing teams doesn't just happen, it comes from collaboration, support, sharing knowledge and continuous learning.
Danihers recent Site Leaders Day provided a professional development opportunity for our team, and enabled us to deliver important group-based training on a range of topics such as:
How to successfully have a difficult conversation
OH&S – the financial & health ramifications of failure to drive diligent safe and healthy work environments
Modern Slavery Award – Danihers 100% commitment to drive this most important workplace policy is non-negotiable
Compliance and Risk Assessment within Facility Management – know your role and execute to 100%
We are very passionate about developing and training our team to deliver best practice solutions and customer service excellence.
The training sessions were delivered by various industry presenters and specialists from VECCI, FMA and Aegis Risk Management and we thank them for doing an outstanding job of sharing their expertise and challenging our way of thinking.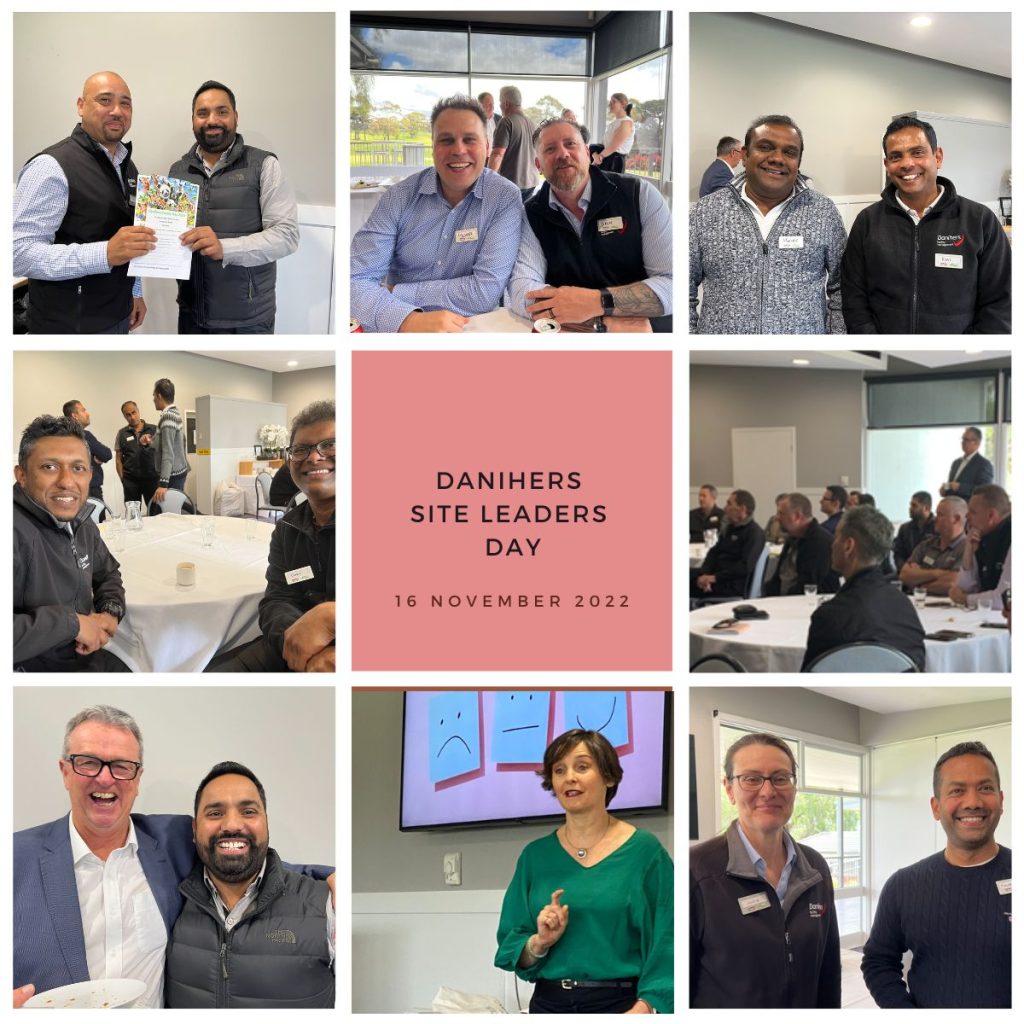 BACK